First Look: Nicolas Cage And Tye Sheridan In David Gordon Green's 'Joe'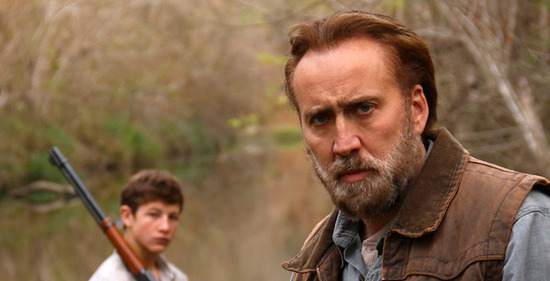 After a string of comedy projects that began with Pineapple Express, David Gordon Green is pivoting back into drama with Joe. Adapted by Gary Hawkins from the novel by Larry Brown, the film follows an ex-con (Nicolas Cage) who forges an unlikely bond with a troubled teen (Tye Sheridan of Tree of Life, and who was excellent in Mud) in a down-on-its-luck Texas town.
That's a premise that could easily go mushy and sentimental, but what we've heard about the project so far suggests it leans more toward gritty and grim. A first-look photo has just hit in advance of the European Film Market, and you can check it out below.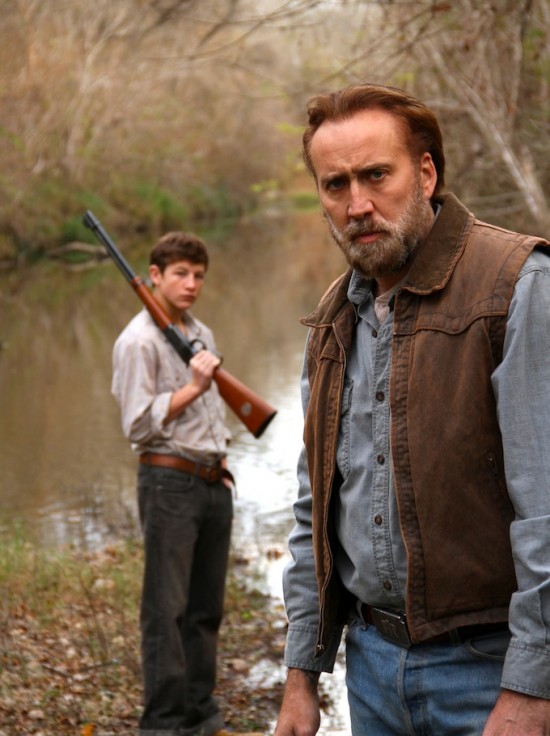 And here's the official synopsis that comes with it:
In the dirty unruly world of small-town Texas, ex-convict Joe Ransom (Cage) has tried to put his dark past behind him and to live a simple life. He works for a lumber company by day, drinks by night. But when 15-year-old Gary (Sheridan) – a kid trying to support his family – comes to town, desperate for work, Joe has found a way to atone for his sins – to finally be someone's hero. As Joe tries to protect Gary, the pair will take the twisting road to redemption in the hope for a better life in this tough, hard-hitting but incredibly moving story.
Cage has some stinkers on his resume for sure, but he can still shine in the right projects. This one looks especially promising. "It's Nicolas Cage in a movie that's not like anything Nicolas Cage has done before," Green said in an interview with The Playlist. "It's dark as fuck. It's a slow-burn, dark, heavy movie. Very grim." That should also be good news for fans of Green's more contemplative earlier work, as opposed to the studio comedies that have filled his time in recent years.
Joe is currently in post-production, and will likely hit the festival circuit over the next several months. It's one of two films Green has making the rounds this year, the other being the indie comedy Prince Avalanche.