Bruce Willis Says 'Die Hard 6' Is In Development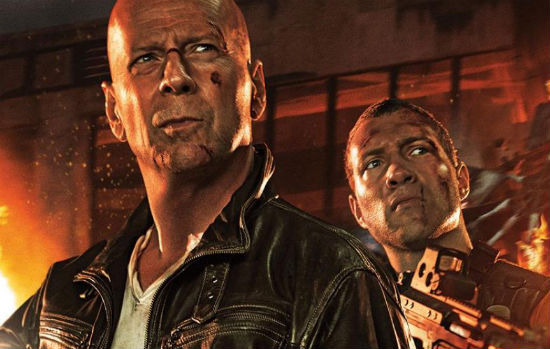 Briefly: A Good Day to Die Hard hasn't opened yet, and the people who have seen it are heavily embargoed, but there's already talk of a sixth film in the franchise. Appearing on the One Show on BBC, Bruce Willis was asked if a sixth film would come to pass. According to Bleeding Cool, he simply smiled and said "yes."
We've got nothing more than that, but I would trust Willis, as one of the powers behind the series, to speak with more authority than your average actor about the possibility of a sequel. That could always change if the new film opens poorly. But Fox has aggressively marketed the movie, and done a good job of creating anticipation. As to whether the film holds up, well... I haven't seen it. We'll see. The only questions might be who will directs, and what clever naming device will fit "die hard" into the title?