Poster For Bong Joon-Ho's 'Snowpiercer' Sees John Hurt Standing Above The Masses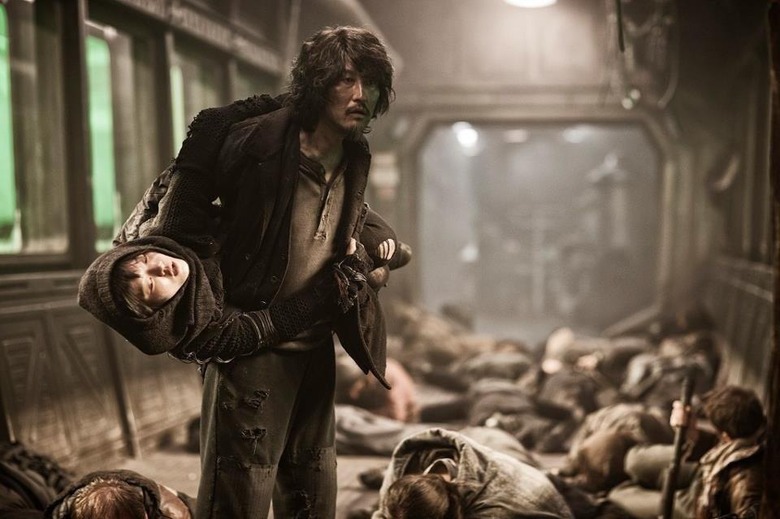 This year marks a big event for some movie fans, as three of South Korea's biggest directors make their English-language film debuts. And the conversion is off to a rocky start, as The Good, the Bad, the Weird and I Saw the Devil director Kim Ji-woon stumbled with The Last Stand a couple weeks ago. That film is already fading from theaters. Oldboy director Park Chan-wook has Stoker coming up, and the film's Sundance debut drew "love it or hate it" responses. I hated it, but there were some who felt quite differently.
Bong Joon-ho, director of Mother and The Host, will be the last to hit with Snowpiercer, an adaptation of the French graphic novel Le Transperceneige. In the story, the few human survivors in a post-apocalyptic future take shelter in a train, on which a revolt between classes begins to ferment.
The film stars an impressive cast, including Chris Evans, Jamie Bell, Tilda Swinton, Song Kang-ho, John Hurt, Alison Pill, Octavia Spencer and Ewen Bremner. We've seen a few images and some concept art that sells the train's grimy, unpleasant conditions. Now a poster for the film gives us another look, and reveals John Hurt's appearance.
Here's the poster, via Twitch. Click to enlarge and to see more of John Hurt's visage.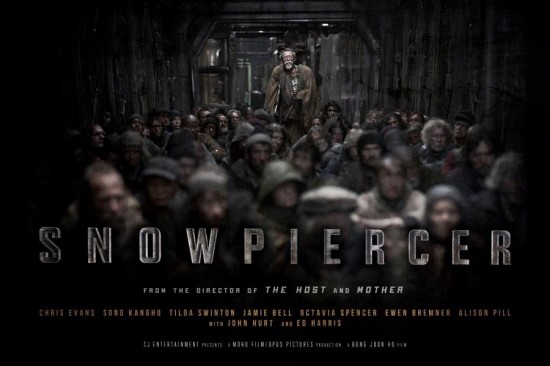 Snowpiercer will arrive in theaters later this year.
Snowpiercer is set in a future where, after a failed experiment to stop global warming, an Ice Age kills off all life on the planet except for the inhabitants of the Snowpiercer, a train that travels around the globe and is powered by a sacred perpetual-motion engine. A class system evolves on the train but a revolution brews.