Guillermo Del Toro To Produce 'The Secret Garden' By 'Beasts Of The Southern Wild' Writer Lucy Alibar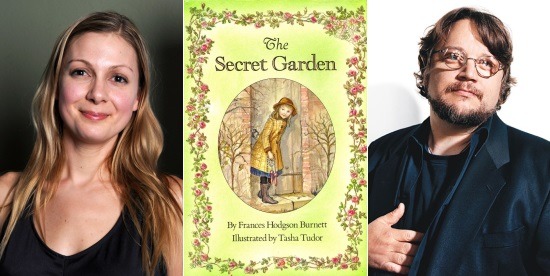 Pretty much everyone involved with screenwriter Lucy Alibar's first film, Beasts of the Southern Wild, was a virtual or total unknown. That won't be the case for her next project, however. Alibar is set to team with Guillermo del Toro on The Secret Garden, Universal's adaptation of the classic Frances Hodgson Burnett novel.
While the pair are coming from different levels of the Hollywood hierarchy, they should make for a good match. Both have previously explored heavy, bittersweet themes through tales about young people navigating fantasy worlds — Alibar with Beasts, del Toro with Pan's Labyrinth. Plus, the involvement of del Toro makes just about any film better. Hit the jump to keep reading.
The new project will see del Toro and Alibar taking Burnett's story in a new direction, moving the action from England to the American South at the turn of the 20th century. Considering the talent involved, I also wouldn't be surprised to see the pair playing up the garden's "magical" qualities. If memory serves, Burnett's original book was fairly light on fantasy.
Who'll direct or star remains unclear at the moment. While del Toro looked like a potential to helm at one point, his schedule is overstuffed as it is. He has Pacific Rim due out this summer and is starting work on Crimson Peak, and is set to direct the FX pilot The Strain, based on a novel he co-wrote with Chuck Hogan. Instead, del Toro will serve as producer with Mark Johnson, who also worked on the 1995 Burnett adaptation A Little Princess directed by Alfonso Cuarón.