Johnny Depp To Play Whitey Bulger In Crime Biopic 'Black Mass'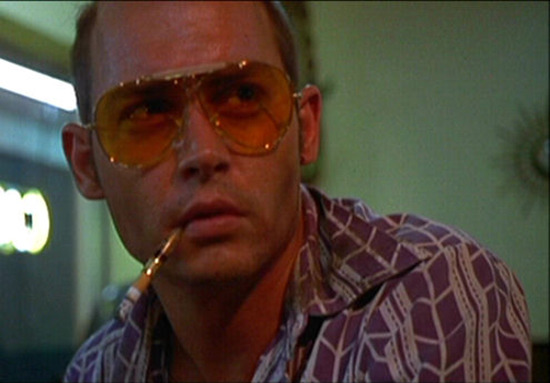 Regional crime boss James Joseph "Whitey" Bulger has a curiously strong hold on the imaginations of filmmakers. As one of the last of a largely bygone generation of gangsters, Bulger has become an inspiration for those looking to create screen villains — Jack Nicholson's character in The Departed, for example, was based on Bulger. So was Pete Postlethwaite's character in The Town.
The Boston-area criminal has captured the interest of Boston-area filmmakers Ben Affleck and Matt Damon as well, and the two have planned a Bulger film for a couple years now. Looks like the will be beat to the punch, however, by Barry Levinson. The director is attached to Black Mass, a film based on Dick Lehr and Gerald O'Neill's 2001 book Black Mass: The True Story of an Unholy Alliance Between the FBI and the Irish Mob.
Now Levinson has landed Johnny Depp — star of the Levinson-produced crime film Donnie Brasco — to play Bulger. That gives Black Mass serious momentum.
THR announces that the film will be shopped for distribution at the European Film Market in Berlin, and has a May shoot planned. With Affleck set to shoot Live By Night this year, there's little chance that he'll get to Bulger before Levinson does.Mark Mallouk scripted, and his latest draft was written after the 2011 capture of Bulger, who had been among the FBI's Most Wanted criminals for many years.
If the idea of Depp playing Bulger seems physically off, consider that Bulger, in his prime, looked a bit like a square version of Hunter S. Thompson. Depp physically slid into the role of Thompson well enough in Fear and Loathing in Las Vegas, and so a bit of makeup and prosthetics should do the trick here.
If there's a downside here, it's that the momentum on Black Mass means that Wally Pfister's directorial debut Transcendence may have to wait just a bit longer. That has Depp attached to star as well, but is reportedly undergoing a rewrite at the moment.
Oh, and via Bleeding Cool comes the rumor that Depp is also high on the list for Warcraft, the video game film for which Moon director Duncan Jones was announced as director last week. The info comes from industry tracking boards, and could very well be derived from the fact that studios are almost always going to want a recognizable star to anchor any big-ticket film, and few people are more recognizable than Depp. Given that we know next to nothing about the script for Warcraft, we've got almost no info on which to even gauge the reliability of this.