Benedict Cumberbatch To Play 'The Imitation Game' For 'Headhunters' Director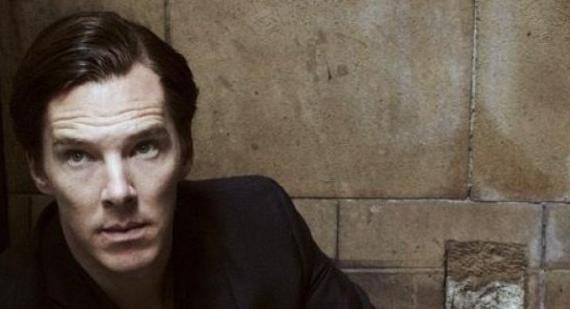 It's been a lot of fun watching the rise of Benedict Cumberbatch over the past couple years. The great BBC version of Sherlock propelled him to the top of some casting lists, and he quickly went from supporting roles in Four Lions, War Horse and Tinker Tailor Soldier Spy to being the lead villain in Star Trek Into Darkness, and playing both the Necromancer and the dragon Smaug in The Hobbit. He's shooting the Wikileaks movie The Fifth Estate right now, and today a new role has cropped up for the actor.
Cumberbatch is in talks to play Alan Turing, the legendary father of computing and artificial intelligence, in the film The Imitation Game. Originally set up at Warner Bros. with Leonardo DiCaprio as a likely star, the film moved to Black Bear Pictures. Headhunters director Morten Tyldum will direct the picture.
The English mathematician Turing played a key role in breaking German codes during World War II, but he wasn't exactly given rich rewards from his country for doing so. In 1952 Turing was prosecuted for "gross indecency" after reporting his young lover to the police for breaking into Turing's home. That prosecution was really for  homosexuality.
Convicted, Turing was given a choice of two penalties: imprisonment, or chemical treatment to reduce his sexual urges. He chose the latter, and was made impotent by the treatment. His security clearance was also revoked, and he could not continue his cryptographic work with the British government.
In 1954 Turing was found dead of cyanide poisoning, and his death was ultimately ruled a suicide. Great man, big achievements, horrible story. It's tailor-made for a film, which is probably part of why Graham Moore's screenplay hit the Black List of popular unproduced screenplays in 2011. Hopefully Tyldum will do right by it; I expect that Cumberbatch will be great as Turing.