Jeremy Renner To Produce And Star In "CIA Versus Journalist" Thriller 'Kill The Messenger'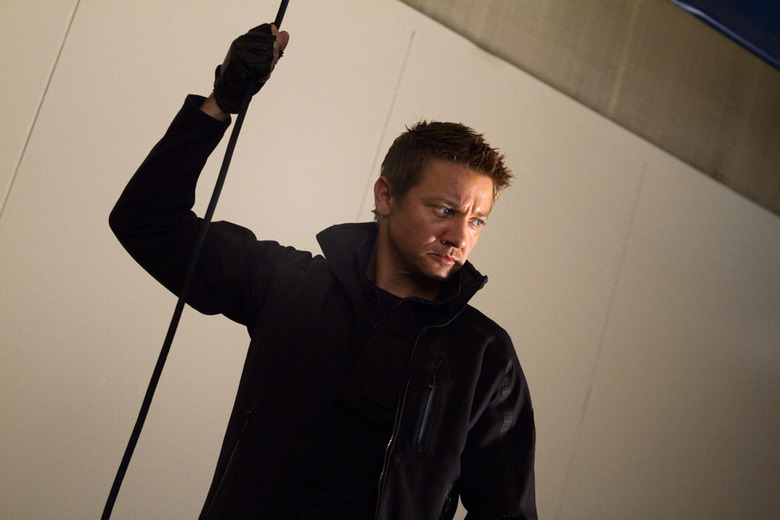 Jeremy Renner has been using his clout to set himself up as a producer who can kickstart his own starring projects. Never mind last weekend's Hansel & Gretel: Witch Hunters — let's look to the future.
And so Renner has now made himself a part of Kill the Messenger, a thriller with Michael Cuesta (L.I.E., Dexter, Homeland) set to direct based on "the tragic tale of a journalist who committed suicide after being smeared by the CIA." Scott Stuber (Ted, Safe House, 47 Ronin) set up the project quite a few years ago, but now Renner is coming on board to produce as well as star.
Deadline says that Peter Landesman assembled the script from material in two books: Dark Alliance: The CIA, The Contras, And The Crack Cocaine Explosion, by Gary Webb, and Kill The Messenger: How The CIA's Crack-Cocaine Controversy Destroyed Journalist Gary Webb, by Nick Schou.
As you can perhaps tell from those two titles, the film is about Webb and the CIA, and it won't be all that nicely biased towards the CIA.
More specifically, the root of the story is Webb's 1996 'Dark Alliance' series in the San Jose Mercury News, which argued that the CIA was complicit in a scheme that saw cocaine imported into the US and sold as crack in LA, the profits from which was sent south to fund the Contras in Nicaragua.
Webb lost the backing of his paper at the time, his credibility was shattered, and his work was vilified... but in the end, his points were proven true. In 2004 Webb was found dead with two gunshot wounds in his head; the cause of death was determined to be suicide. In the wake of his death, links have been drawn between CIA efforts to discredit Webb and his work. Whether or not those links can be proven as Webb's original assertions have been, they might make for a captivating film.