'G.I. Joe: Retaliation' Helmer Jon M. Chu Lands A Dystopian YA Franchise Of His Own With Disney's 'Matched'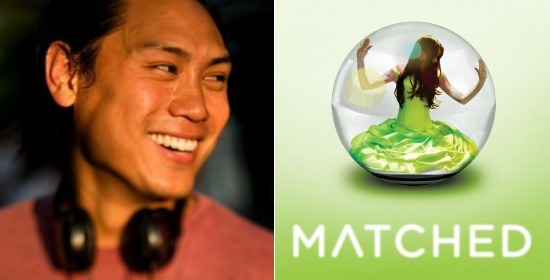 We may receive a commission on purchases made from links.
With studios snapping up dystopian YA adaptations left and right, it seems like every director is getting the opportunity to helm a franchise of his own. That group now includes G.I. Joe: Retaliation director Jon M. Chu, who's just entered talks to helm Disney's Matched.
Based on the novel by Ally Condie, the story follows a society in which all citizens' choices are made for them — everything from what to read to whom to marry. When a chance computer glitch shows young Cassia the flaws in the system, however, she decides to try and forge her own path. Hit the jump to read more.
While there's no question that the new adaptation stems from the same trend that put Divergent, The Maze Runner, and Chaos Walking into development, reviews of the book say it's more along the lines of the quietly unsettling The Giver (which is also en route to the big screen, natch) than the violent Hunger Games. However, Chu's involvement could suggest that Disney is hoping for something a little more action-oriented. He has specialized in action, particularly dancing, so far in his career, with a resume that includes Step Up 2: The Streets, Step Up 3D, the Justin Bieber doc Never Say Never, and the web series The LXD: The Legion of Extraordinary Dancers in addition to this spring's G.I. Joe: Retaliation.
Whatever the case, Disney's hoping that Chu's movie will usher in an entire film series. Matched is, of course, just the first in a trilogy of novels by Condie. Book Two, Crossed, hit shelves in late 2011, followed by Reached in November 2012. Here's a synopsis of Matched via Amazon; scroll down further to see a trailer for the book.
Cassia has always trusted the Society to make the right choices for her: what to read, what to watch, what to believe. So when Xander's face appears on-screen at her Matching ceremony, Cassia knows he is her ideal mate . . . until she sees Ky Markham's face flash for an instant before the screen fades to black. The Society tells her it's a glitch, a rare malfunction, and that she should focus on the happy life she's destined to lead with Xander. But Cassia can't stop thinking about Ky, and as they slowly fall in love, Cassia begins to doubt the Society's infallibility and is faced with an impossible choice: between Xander and Ky, between the only life she's known and a path that no one else has dared to follow.