Quarter Quell Arena From 'The Hunger Games: Catching Fire' Revealed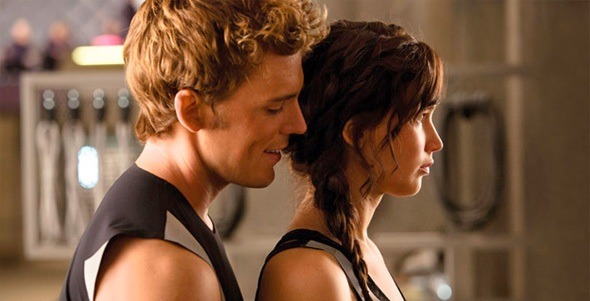 In the run-up to the first Hunger Games movie, Gary Ross and Lionsgate were careful not to reveal too much about the Games themselves. While they released an endless stream of trailers, clips, and images, all were taken from scenes before Katniss (Jennifer Lawrence) and Peeta (Josh Hutcherson) entered the arena.
Based on the early marketing for The Hunger Games: Catching Fire, director Francis Lawrence seems to be taking a similar approach. Photos have shown off the new characters but not much about what they're doing, and the official plot synopsis has purposely been left vague. But it turns out that a finely tuned marketing strategy is no match for Google Earth, and we now have a satellite image of the new Hunger Games arena from the movie. Check it out after the jump.
io9 picked up the image from Whedonite96. The Google Earth snap isn't terribly revealing in and of itself, but it's tough to talk about what exactly we're looking at without pushing into spoiler territory. If you'd rather not know, click here to take a good, long look at the photograph and avoid the rest of this post.
Those who've read the books know that one of the major plot points of Catching Fire is the 75th annual Hunger Games, called the Quarter Quell. The Games arena changes from year to year, and in this particular iteration it's shaped like a large, round clock. Each of the twelve sections within it features a different horror (e.g., toxic fog, deadly lightning strikes, and mysterious monsters) that is released at a particular time of day.
As far as I can tell, the photo below shows the big salt water pool in the center of the arena, with the Cornucopia island smack in the middle. The straight lines are land bridges that connect the Cornucopia to the rest of the grounds. To get a sense of how Lawrence's vision compares to Suzanne Collins', compare it to the other image, which is a detailed fan-made rendering based on her book.
Also starring Liam Hemsworth, Sam Claflin, Woody Harrelson, Elizabeth Banks, Donald Sutherland, and Philip Seymour Hoffman, The Hunger Games: Catching Fire opens November 22.
THE HUNGER GAMES: CATCHING FIRE begins as Katniss Everdeen has returned home safe after winning the 74th Annual Hunger Games along with fellow tribute Peeta Mellark. Winning means that they must turn around and leave their family and close friends, embarking on a "Victor's Tour" of the districts. Along the way Katniss senses that a rebellion is simmering, but the Capitol is still very much in control as President Snow prepares the 75th Annual Hunger Games (The Quarter Quell) – a competition that could change Panem forever.