Could Daniel Craig Be Cut Out Of The 'Dragon Tattoo' Sequel?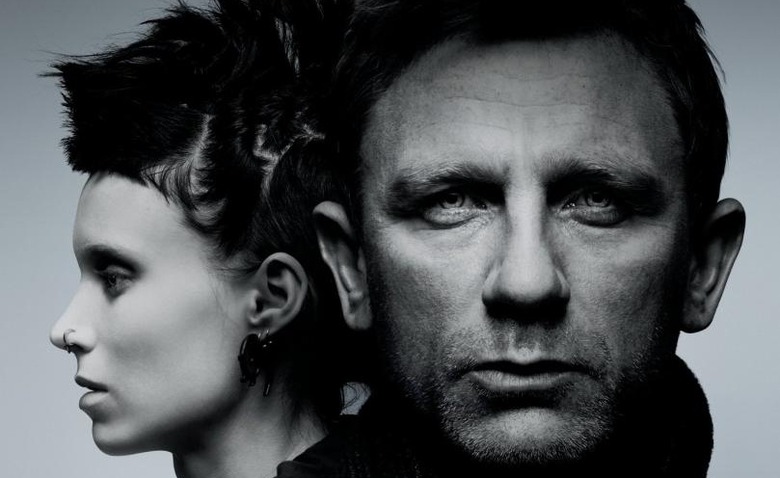 Because it was based on the first of a trilogy of books, David Fincher's The Girl With the Dragon Tattoo was inspiring sequel talk even before the first film started shooting. Yet over a year since the film's theatrical release, Sony's made surprisingly little progress on The Girl Who Played With Fire.
Some wondered if Sony's financial woes or Fincher's reluctance to return could be to blame, but now a report suggests that the real holdup may in fact be star Daniel Craig. Fortunately for Steig Larsson fans and unfortunately for the Skyfall star, there's a totally doable fix — his character, Mikael Blomkvist, could simply be written out of the story altogether. Hit the jump to keep reading.
That might not be as crazy as it sounds. While Blomkvist was a primary character in Dragon Tattoo, The Girl Who Played With Fire focuses more heavily on Lisbeth Salander. Rooney Mara is reportedly already on board to reprise her part, so Sony could conceivably build the entire movie around her. On the other hand, that would mean reworking the completed script by Steve Zaillan, which has already cost the studio quite a pretty penny. Moreover, Zaillan's crowded slate could prevent him from doing the rewrites himself.
But once Sony manages to work things out with Craig and/or Zaillan, it sounds like The Girl Who Played With Fire could get going sooner rather than later. At the moment, it's even conceivable that Fincher could return to direct. Neither Gone Girl nor 20,000 Leagues Under the Sea is ready to go yet, so the auteur filmmaker has a bit of a gap in his schedule right now. If he winds up returning, The Girl Who Played With Fire will be his first time directing a sequel since his feature debut, 1992's Alien3.