Tony Stark Falls From The Sky In New 'Iron Man 3' Poster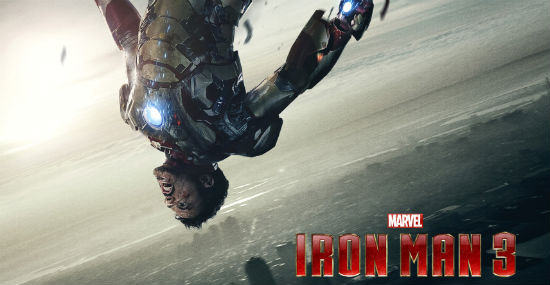 There's going to be lots going on in the Iron Man 3 universe in the next couple weeks, starting with a brand new Super Bowl commercial on Sunday. From there we're talking new trailers and interviews; there's going to be plenty to get you ready for the start of the Marvel Cinematic Universe Phase 2 on May 3.
To begin this onslaught from Tony Stark, Iron Patriot and the Mandarin, Marvel has revealed a brand new poster for the Shane Black-directed film. Check it out below.
Here's the new poster for Iron Man 3. Click for the high-res version and check back Sunday for the full Super Bowl spot, which might provide a bit more context to what you see here.