Aaron Sorkin Drops Out Of Hugh Jackman's Broadway Musical 'Houdini'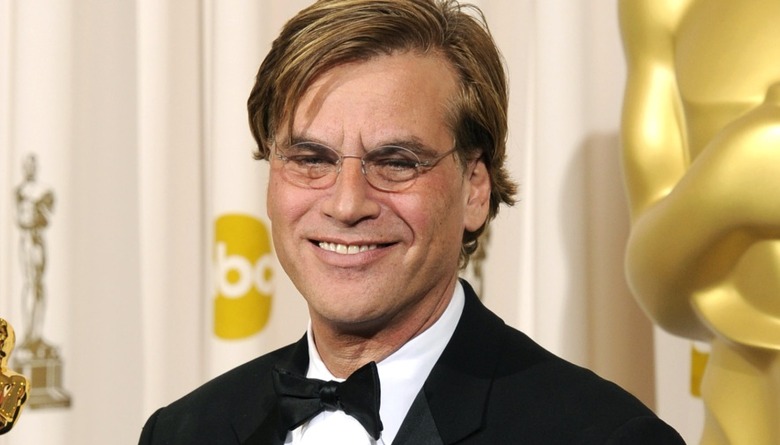 Aaron Sorkin's new career as a librettist has been cancelled, or at least postponed. The in-demand writer has backed out of Houdini, the Broadway musical production that has Hugh Jackman attached to star as the world-famous magician. (Cue the escape artist jokes.) Jackman, composer Steven Schwartz (Wicked), director Jack O'Brien (Hairspray), and producers Scott Sanders and David Rockwell remain on board. Keep reading after the jump.
Rather than being a biography, Houdini, told in a contemporary tone, tells the story of an epic battle that took place between the world's greatest illusionist and a trio of women, known as 'Spiritualists,' who convinced millions of people, including the editors of Scientific American and The New York Times, that they could communicate with the dead.
As of 2012, the play was on track to open in the 2013-2014 season. A replacement for Sorkin has not been announced, and it's not clear yet how his exit will affect the scheduling. "I was really looking forward to returning to Broadway and working with such an incredible team," Sorkin said in a statement. "I am very disappointed my schedule won't allow that at this time."
Season 2 of Sorkin's The Newsroom airs on HBO this summer. Sorkin's Jobs movie has yet to announce a director or star. It's really a shame Sorkin won't get to bring his talents to the stage this year after all, but at least his fans will have plenty of other opportunities to enjoy his famed walk-and-talks.