John Woo Continuing Development Of 'Le Samouraï' Remake, Will Transplant Story To Berlin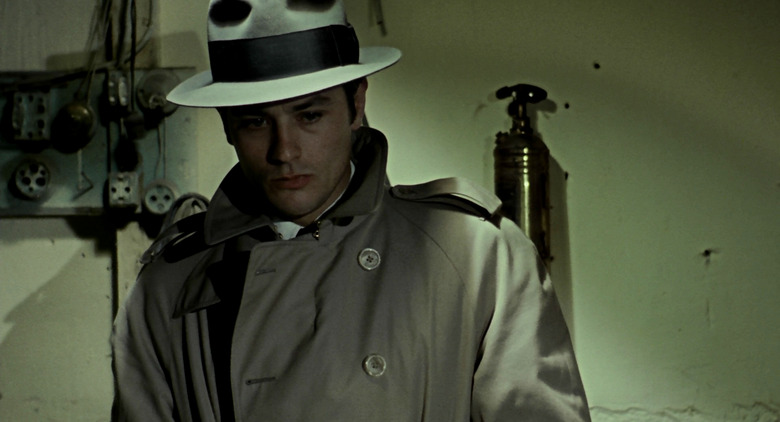 I learned of Jean-Pierre Melville's super-cool, ultra-controlled gangster movie Le Samouraï from John Woo. In my defense, it was the '90s, I was young, and Woo's highly stylized films A Better Tomorrow, The Killer and Hard Boiled had me reading every possible interview with the director. It was probably in the pages of Asian Trash Cinema where I first found Woo extolling the virtues and influence of Melville's film.
Years later, the director began to talk actively of remaking Melville's movie, and that project is still in play to some extent. In a new reeport, Woo says that the script is being worked on now, and that German financing will be one big reason to transplant the action from Paris to Berlin.
The German magazine/website Die Welt (via the Film Stage) spoke to the director, and Woo says "this is one of my next films as a director," and proclaims that contracts are signed, though the script is still underway in the US. He says it will shoot in Berlin and Babelsberg.
The text below is translated from German (and likely first translated from Chinese to German, adding another later of potential problem) but Woo's explanation for shifting the remake to Berlin is:
The reasons are numerous. Some have to do with money, others not. What is important for me, that's the place I want to film. Paris – as well as London and other European cities – is happy with its status. Berlin, however, has not yet arrived where it wants to go. It's still hungry. If I succeed in bringing this hunger to the canvas, then I have achieved what I hope to.
Asked if the film will be shot in English, Woo ruefully agrees that it probably will, though he says he would prefer to make the film in the German language, so that it might provide a sense of what life is like in the place where the film is set. But, he concedes, "maybe that's just one of those dreams that can not be realized."
Here's a trailer for Le Samouraï. It's a great movie, and Criterion has an excellent disc presentation available.