Warner Bros. Green Lights 'Entourage' Movie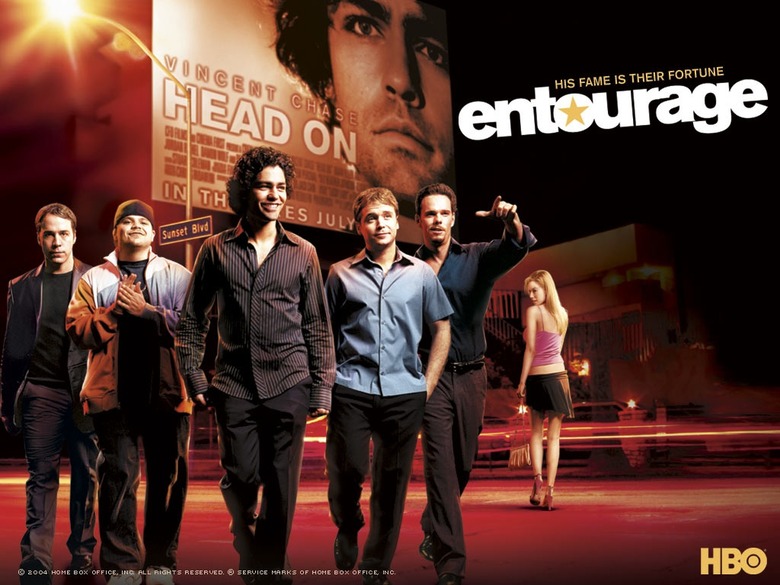 As a man who moved from New York to Los Angeles with dreams of Hollywood glory in my head, today is a great day. Warner Bros. has given to the green light to the movie version of Entourage, the HBO series that ran from 2004-2011. Mark Wahlberg executive produced the show based on his own life.
The show starred Adrian Grenier as Vinnie Chase, a popular actor who brought his three childhood friends E (Kevin Connolly), Drama (Kevin Dillon) and Turtle (Jerry Ferrara) to Los Angeles to ride the wave of stardom and pal around with his agent Ari (Jeremy Piven).
Doug Ellin, who created the series, will write and direct the film. The movie doesn't have a start date at this point. Deadline broke the news of the movie finally getting the green light, after being the subject of rumor for quite a long time. Deals are being made with the main entourage. The show's co-stars, including Rex Lee, Emmanuelle Chriqui, Scott Caan, Rhys Coiro, Perry Reeves, Beverly D'Angelo and Alice Eve, are all expected to appear as well.
The show ended in 2011 with Chase heading to Paris with his friends to marry a reporter from Vanity Fair (Eve). Then Ari (Piven) was offered the opportunity to run a studio on his own. It's widely assumed that ending was put in place for Ellin to make a movie. Now he'll get that chance.
Previously, Ellin told Deadline the film starts six months after the finale:
There are interesting developments about Ari as a studio head, and that's still the first page for me. But foremost is the friendship between the guys who are still hanging out and going to fun parties, and it continues with the same characters.
Expect a ton of real life cameos and more to help sell Entourage, a show that many people gave up on as it carried on, to a wider audience. I've always loved the show and am beyond ecstatic about this news. How do you feel about it?