Eva Green And Julia Garner Join 'Sin City: A Dame To Kill For'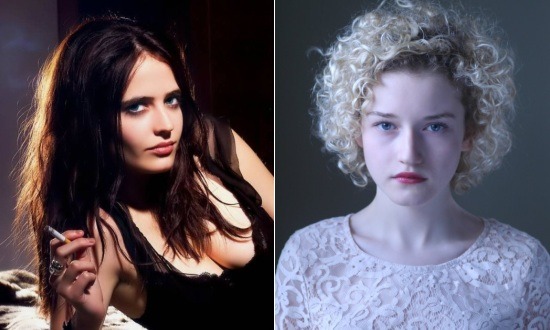 Cameras have been rolling on Robert Rodriguez's Sin City: A Dame to Kill For for some time now, but either he's only just gotten around to casting one of its major characters, or publicists have waited to announce the casting until late in the game. Eva Green has just been announced as part of the project in the role of Ava Lord, the femme fatale who features prominently in the titular plotline. Meanwhile, he's also added rising star Julia Garner, who'll play a stripper in another story, opposite Joseph Gordon-Levitt's Johnny. Hit the jump to keep reading.
Less is known about Garner's character, a stripper from a story created for the film called "The Long Bad Night." Gordon-Levitt plays cocky gambler Johnny, who tries to beat a foul Sin City villain at his own game. Again, you can probably guess by the name of the chapter that things do not go so well for him.
Green is best known for breaking James Bond's heart in Casino Royale, and has also recently been seen in Perfect Sense, Dark Shadows, and the TV series Camelot. She'll appear this summer in 300: Rise of an Empire, also based on a graphic novel by Miller. Garner has been on her way up the past couple of years, with parts in Martha Marcy May Marlene, The Perks of Being a Wallflower, and Not Fade Away. She has The Last Exorcism Part II due out in March.
The two actresses join a massive star-studded cast that also includes Bruce Willis, Mickey Rourke, Jessica Alba, Rosario Dawson, and Jamie King, all of whom appeared in the last film; and Jamie Chung, Dennis Haysbert, Christopher Meloni, Ray Liotta, Jeremy Piven, and Juno Temple, all of whom did not. Sin City: A Dame to Kill For is scheduled for release on October 4.