Gore Verbinski To Direct 'Pyongyang', Based The Graphic Novel By Guy Delisle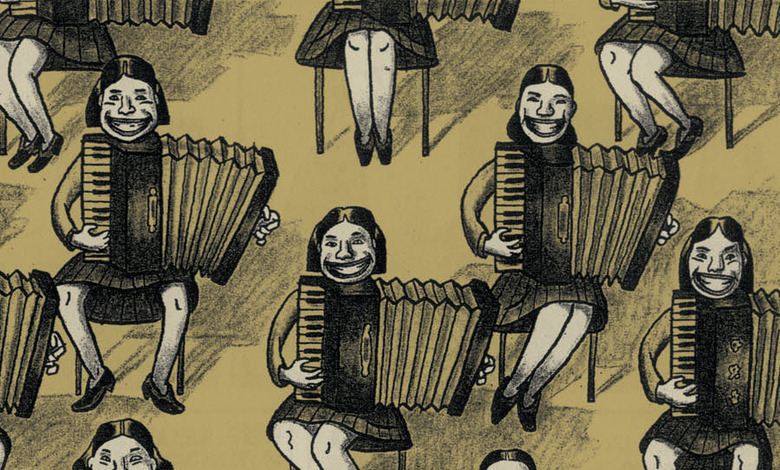 We may receive a commission on purchases made from links.
In an age of common air travel, telecommunications, and the World Wide Web, North Korea may be the only country that remains truly isolated from the rest of the globe. While it is possible to visit, it's notoriously difficult to explore the land. Foreigners are carefully monitored by translators, guides, and guards. But thanks to a deal with New Regency and Gore Verbinski, we may soon be getting a inside look at the secretive nation.
The studio has just acquired the rights to Pyongyang, Guy Delisle's graphic novel based on his experiences in the DPRK capital. Verbinski is set to direct, as well as produce through his Blind Wink banner. The script comes from Steve Conrad (The Secret Life of Walter Mitty), and is said to be dakly comedic in tone. More details after the jump.
Verbinski's overall track record has been hit or miss, but the film that makes me think he'd be a good fit for Pyongyang is Rango. That film managed to combine heart and humor in one visually dazzling, wildly entertaining package. With a few tweaks, the same approach could work for this material. It's not clear, however, when Pyongyang will get going. Verbinski has The Lone Ranger due out this summer, and has not yet announced his next project. He's been attached in recent years to a "futuristic Jungle Book" pitch and the board game movie Clue, but neither seems to have moved forward in some time.
Here's a synopsis of Delisle's tome, via Amazon:
Famously referred to as one of the "Axis of Evil" countries, North Korea remains one of the most secretive and mysterious nations in the world today. In early 2001 cartoonist Guy Delisle became one of the few Westerners to be allowed access to the fortresslike country. While living in the nation's capital for two months on a work visa for a French film animation company, Delisle observed what he was allowed to see of the culture and lives of the few North Koreans he encountered; his findings form the basis of this remarkable graphic novel. Pyongyang is an informative, personal, and accessible look at a dangerous and enigmatic country.