Paul Feig's 'The Heat' Moves To Summer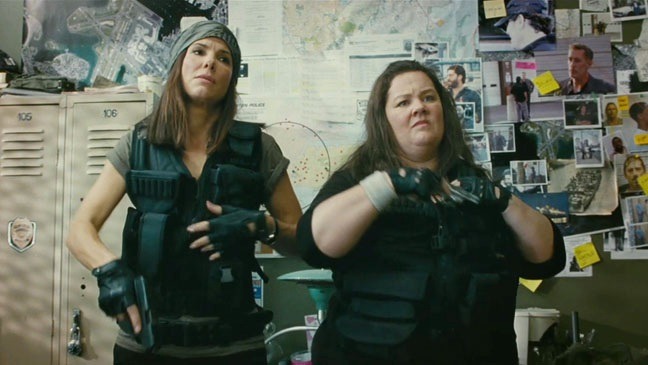 Briefly: Fox has already put out a couple of very funny trailers for Paul Feig's The Heat, but you'll want to hold your laughter for now. The picture has just been pushed back from April 5 to June 28, where it'll face off against Universal's Kick-Ass 2 and Columbia's White House Down. That slot has traditionally been a good one for comedies; high grossers like Ted, Bad Teacher, and Grown Ups have all opened on that same weekend in recent years. The studio has already made it clear that it likes what Feig has delivered, so this date comes across as a vote of confidence.
Feig's follow-up to Bridesmaids features Melissa McCarthy and Sandra Bullock star as a mismatched law enforcement duo. Here's a synopsis:
Uptight and straight-laced, FBI Special Agent Sarah Ashburn (Sandra Bullock) is a methodical investigator with a reputation for excellence–and hyper-arrogance. Shannon Mullins (Melissa McCarthy), one of Boston P.D.'s "finest," is foul-mouthed and has a very short fuse, and uses her gut instinct and street smarts to catch the most elusive criminals. Neither has ever had a partner, or a friend for that matter. When these two wildly incompatible law officers join forces to bring down a ruthless drug lord, they become the last thing anyone expected: buddies. From Paul Feig, the director of "Bridesmaids."