Tina Fey Developing A 'Mean Girls' Musical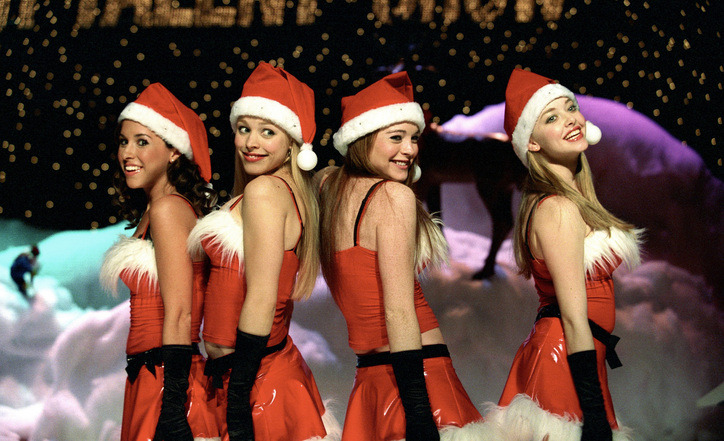 Could the Plastics be headed to Broadway? If Tina Fey has her way, quite possibly. During an interview at the SAG Awards this weekend, the Mean Girls screenwriter revealed that she and her husband (30 Rock composer Jeff Richmond) are working on a musical version of the high school comedy classic. And while casting has yet to begin, Fey joked that she could just have a role for noted movie fan Mariah Carey. Hit the jump to keep reading.
Fey also spoke about a recent episode of American Idol in which Carey and Nicki Minaj argued over their knowledge of the film. "I loved it! And I think Mariah won, Mariah seemed to really know all the characters," she said. "Maybe she can play Amy Poehler's part in the musical." I'm pretty sure Fey was kidding about that last part, but how amazing would it be if Carey really signed on for the part? The singer demonstrated some surprising acting chops in Precious, and it's not terribly difficult to imagine her in Mrs. George's pink velour track suit.
Of course, any casting won't take place for a while yet. Although Fey sounds enthusiastic about the project, it still seems to be in its early stages. But it's no wonder she and Paramount seem eager to play around with the idea. The original film cost just $17 million to make but grossed $129 million worldwide, and its wealth of quotable lines made it an instant comedy classic. Plus, with 30 Rock finally coming to a close this month, Fey seems perfectly positioned to try something a little different.