Germain's Top Ten Films Of The 2013 Sundance Film Festival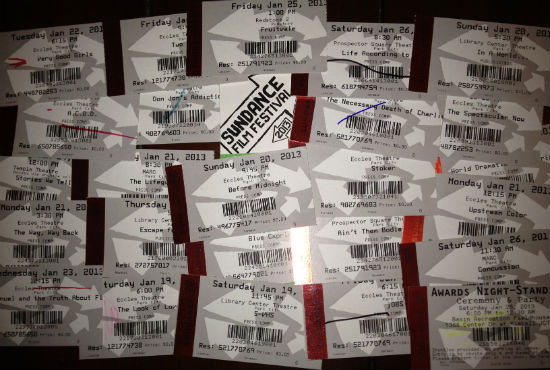 Any film fan should make it a point to attend the Sundance Film Festival at least once. Words can hardly describe the beauty of Park City, the camaraderie of the attendees, the smooth running machine that plays dozens of movies a day on screens all over town. And those movies. Oh, those movies. Some of the best films of the past 25 years have debuted at the Sundance Film Festival. The list has been well-documented and 2013 is likely to add at least a few to that incredible legacy.
At this year's festival, I saw 34 movies. Not a staggering, superhuman number – remember I have to eat, sleep and write about these things – but a number to be proud of none the less. I saw comedies, dramas, foreign films, Hollywood films, sports films, happy films, sad films, black and white films, sex films, kids films. You name it; one of the movies I saw fits nearly any description you can muster.
I've picked my ten favorite films of the festival, with an asterisk. Though I saw 34 films, I missed probably 100 others, so this isn't by any means definitive. But out of the movies that I thought looked interesting, or were buzzed about on the streets of Park City, these were the ten that I most enjoyed.
I'll countdown below but, first, a list of five runners up: S-VHS, The Way Way Back, Ain't Them Bodies Saints, Emanuel and the Truth About Fishes and In A World.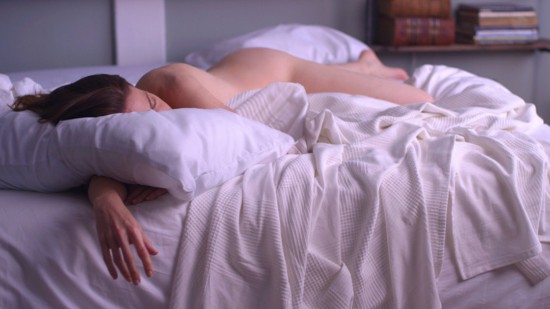 10. Concussion – In a star-making performance, Robin Weigert (The Sessions) is Abby, a forty-something lesbian with two kids, a wife, and deep sexual desire. After an accident, the guidance of a friend leads her to a surprising side job as a call girl, which obviously changes one or two things about her existence. While writer/director Stacie Passon's point isn't quite clear in her feature debut, her ability to tell a story and create characters makes for a beautiful, entertaining and tense film. It was picked up by The Weinstein Company.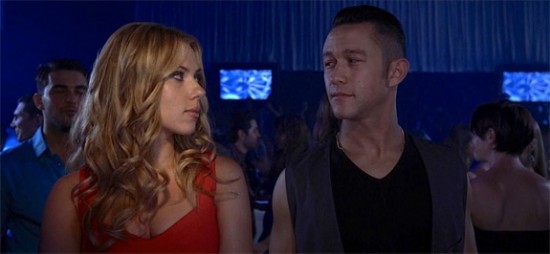 9. Don Jon's Addiction – Joseph Gordon-Levitt's feature directorial debut is a smart and hilariously funny commentary on media consumption. The story is told through a smooth talking Jersey boy who can get any girl he wants, but still likes porn more. Relativity picked up the rights to the film, which co-stars Scarlett Johansson, Julianne Moore, and Tony Danza. Read my full review here.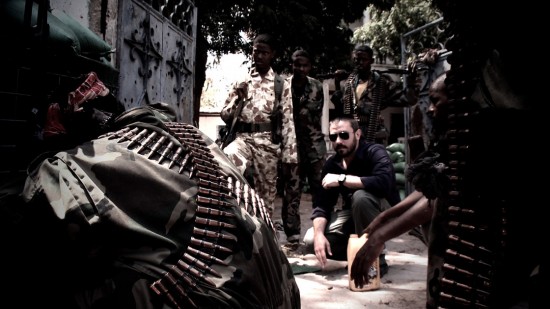 8. Dirty Wars – A stunning, staggering documentary directed by Richard Rowley that explains how America has created a self-sustaining war through unspeakable horrors. AMC Sundance Selects picked up it and you can read my review here.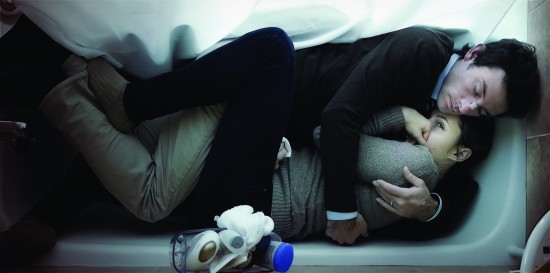 7. Upstream Color – Shane Carruth's highly anticipated follow up to Primer premiered at Sundance and didn't disappoint, if you knew what you were in for. The film is a complex, carefully executed and genre-blending tale of the depths people will go to understand themselves and their circumstances. Carruth will self-distribute the film in April and you can read more some thoughts here.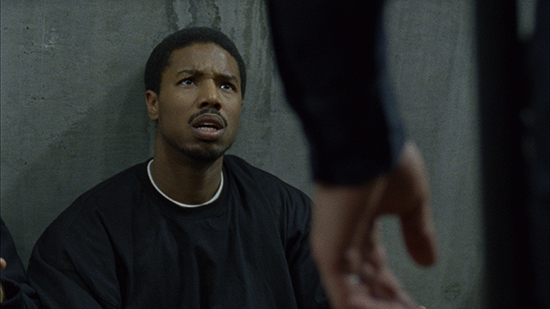 6. Fruitvale – This year's big critical winner at the fest, taking home both the Grand Jury and Audience awards, is the emotional and important of Oscar Grant (Michael B. Jordan). A man who was just getting his life back together when unthinkable tragedy struck. Based on a true story, writer/director Ryan Coogler is a bit on the nose with his message, but that doesn't make things less impactful. The Weinstein Company picked it up and you can read a full review here.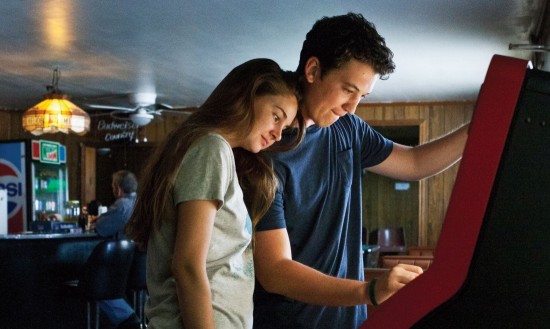 5. The Spectacular Now – Director James Ponsoldt's (Smashed) vision of an adaptation by 500 Days of Summer screenwriters Scott Neustadter and Michael H. Weber is a shot to the gut of your typical high school coming of age story. Miles Teller and Shailene Woodley play an unlikely high school couple dealing with issues usually reserved for adults. But in this uplifting and beautiful story, we realize kids aren't immune to reality just because of their age. A24 picked the film up and here's our review.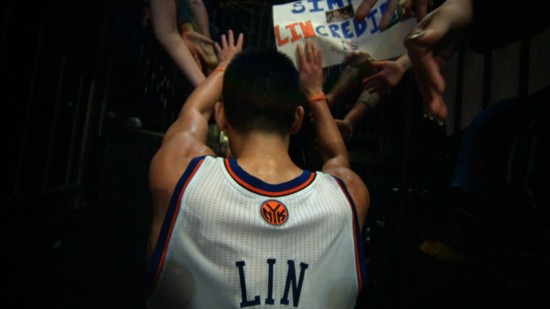 4. Linsanity – We all remember 2012 when NBA player Jeremy Lin was the talk of the world. But the lead up to that, and the aftermath, is a story so crazy, Hollywood couldn't even dream it up. Lucky for us, director Evan Jackson Leong was along for the ride well before Lin became a household name. He tells the story with detail, insight and a confidence that'll make the hairs on your arm stand up straight. This incredible sports documentary has yet to find a distributor.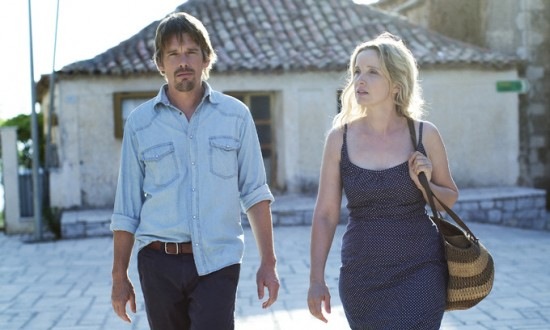 3. Before Midnight – Following two classic love stories might have seemed impossible, but director Richard Linklater and stars Ethan Hawke and Julie Delpy not only follow up those films, they put them to shame. Before Midnight is a modern day love story about everything we experience as humans. The performances are out of this world and the writing is even better. Sony Classics will release the film and here's my review.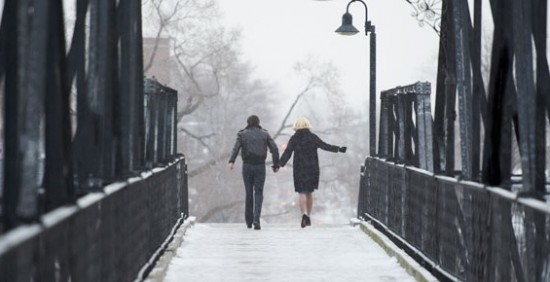 2. Stories We Tell – Sarah Polley's documentary about telling stories and her family is a joy to behold. There are insights you've never thought of, surprises you'll never see coming and so much more. I urge you to see it when it's released by Roadside Attractions on May 17. Read my review here.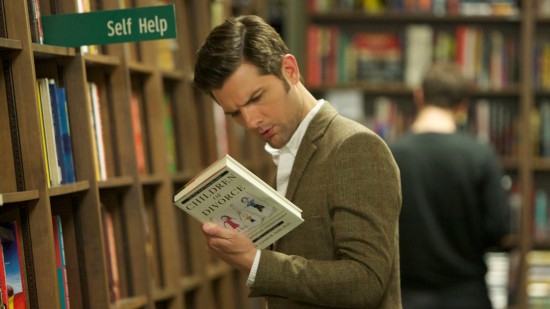 1. A.C.O.D. – Stuart Zicherman's star studded comedy about adult children of divorce is incredibly funny, expertly crafted and so-well-paced you might never want it to end. The performances by the likes of Adam Scott, Richard Jenkins, Catherine O'Hara and Amy Poehler (among others) are pitch perfect, giving the film an energy that's rare in comedy. I'll admit, if you read my review, I like the film more than most and it has yet to get a distributor. Still, it's a special, glorious film that typifies why Sundance is so special.