'Mood Indigo' Trailer: Michel Gondry Unveils Another Dreamy Romance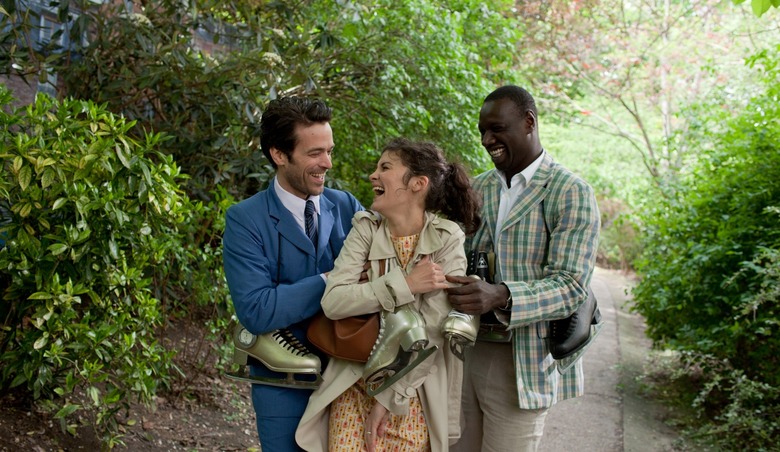 Michel Gondry's varied resume includes several documenatires, a superhero flick, and a scrappy urban drama, but he's still best known for his most whimsical, even dreamlike creations. Eternal Sunshine of the Spotless Mind is rightly hailed as a classic, and while Be Kind Rewind and The Science of Sleep aren't at that level, they had a sweet, oddball charm that felt uniquely Gondrian.
His newest feature, Mood Indigo, puts him squarely back into that same quirky territory. The romance follows a blissed-out young couple (Romain Duris and Audrey Tautou) whose marriage becomes complicated by her illness. If that doesn't sound so weird, wait til you hear the details: He's the wealthy young inventor of an olfactory-musical device called the pianocktail, her sickness is caused by a water lily in her lung, and the only treatment is to surround her constantly with fresh flowers. Mood Indigo is actually an adaptation of Boris Vian's 1947 novel L'Écume des Jours, but Gondry could hardly have found a more suitable premise for his sensibility if he'd come up with it himself. Watch the first trailer after the jump.
Gondry's strong visual sense makes for great trailers, even if the movies themselves turn out to be wildly uneven. It's too soon to tell whether Mood Indigo is as messy as some of his others have been, but it certainly looks lovely. Plus, the cast is top-notch (Omar Sy, Gad Elmaleh, and Aïssa Maïga also star with Tautou and Duris) and the story sounds appealingly bittersweet. Given all those factors, this could very well prove his best film since Eternal Sunshine.
Mood Indigo opens April 24 in France, and will open in the U.S. at an unspecified date later this year.