'Stories We Tell' Review: Sarah Polley's Family Documentary Is Absolutely Incredible [Sundance 2013]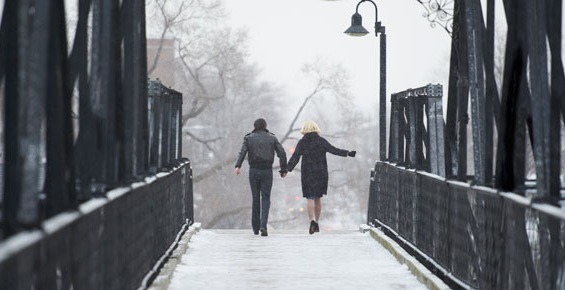 Sarah Polley's documentary Stories We Tell is absolutely brilliant. I don't use that word lightly, but I'll say it again: brilliant. The actress-turned-director trains the camera on herself in a movie exploring not only her own family, but how people tell stories. She focuses on the truths embedded in them and different points of view. To help bolster that approach, Polley films not only her family, but herself filming the documentary, and cuts between the two seemlessly.
So while we're hear Polley's family history — how her mother and father met, got married, had kids, went through terrible trials, tribulations — we see the family, we see archival footage, we hear different points of view from all parties involved, and we see Polley behind the camera doing this, manipulating and prodding her subjects. And from there things get even more amazing.
After premiering at Berlin and playing Toronto and Telluride, Stories We Tell hit the slopes of the 2013 Sundance Film Festival and just might be the best film at the festival.Stories We Tell took over five years for Polley to finish and the work shows as it's packed full of material. She started by interviewing several members of her family and their close friends about her late mother. From there, new people were discovered and interviewed, as was archival footage to help link everything together. Then, like I said, in addition to shooting the A camera, Polley has other cameras going at the same time. Some shooting her, others shooting both her and the subject. The story of her family is an excuse to get to the heart of what makes a story a story.
Other than saying that, revealing exactly why Stories We Tell is so incredible is difficult. Much of it comes from how personal Polley was willing to get with the film. She, her father, her siblings and others get intensely detailed about sex, emotions, infidelity and much more, a lot of which relates directly to Polley and her upbringing. Those revelations surprise you and then Polley's structure begins to reveal itself adding a whole other level of awe.
"Awe" is the word that I keep coming back to when thinking about Stories We Tell. It floored me with its honesty, incredibly inventive nature and ability to challenge the audience by working on multiple levels at multiple times. You've never seen anything like it.
/Film rating: 9 out of 10
Here's the trailer that was released a few months back. The film, which Roadside Attractions picked up, will be out on May 17.