First 'jOBS' Clip Shows Ashton Kutcher And Josh Gad Discussing The Future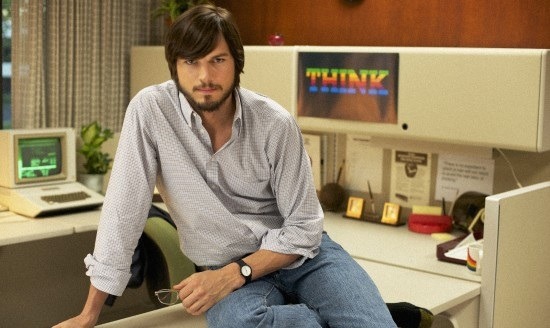 The last curiosity of this year's Sundance Film Festival is jOBS, the biopic of Apple co-founder Steve Jobs, featuring Ashton Kutcher in the lead role. The film premieres tomorrow night, but in the meantime we've got the first clip from the film. It features a conversation between jobs and Apple co-founder Steve Wozniak, played by Josh Gad. Their conversation here will give you a pretty good sense of what Kutcher's performance is like. It also suggests that the film's script may be pretty on the nose, which is always a handicap for a biopic. 
Open Road has distribution rights for jOBS, and will release the film on April 19.
 jOBS / U.S.A. (Director: Joshua Michael Stern, Screenwriter: Matt Whiteley) — The true story of one of the greatest entrepreneurs in American history, jOBSchronicles the defining 30 years of Steve Jobs' life. jOBS is a candid, inspiring and personal portrait of the one who saw things differently. Cast: Ashton Kutcher, Dermot Mulroney, Josh Gad, Lukas Haas, J.K. Simmons, Matthew Modine.