Look Inside The Mystery Box That Inspired Brad Bird's '1952'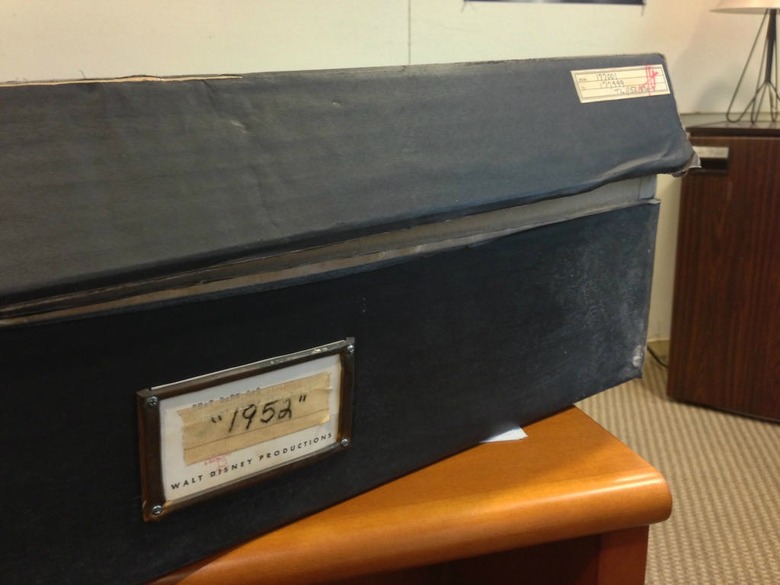 Yesterday writer/producer Damon Lindelof tweeted out a photo of a box which featured the handwritten label "1952". Hours later, director Brad Bird tweeted out a second photo, revealing the contents of the mystery box. Is this the beginning of a viral marketing campaign for Bird's Disney feature film 1952? What does this box mean? We have the answers (or at least some of them) after the jump.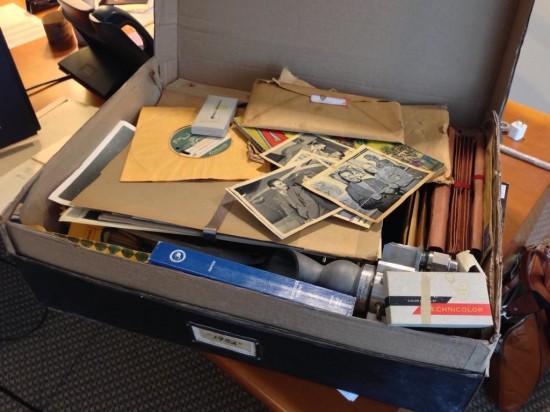 Brad Bird's 1952 has yet to even begin filming, so it would be kind of ridiculous at this point to begin a viral marketing campaign (but hey, we're talking about Disney, and they did that Tron: Legacy trailer before a movie even existed). We have a better explanation, found in the Vulture archives in an article posted in October 2012:
We hear that last spring, when Lindelof had a meeting to discuss the project with Disney's head of production, Sean Bailey, the Disney exec arranged for Lindelof to be given access to one of the studios odder curiosities: a banker's box of files and documents that had been left moldering in Walt Disney's personal development lab, WED Enterprises, which later became the studio's vaunted Imagineering department. The box was originally labeled with the title of the studio's 1965 comedy That Darn Cat!, which had been crossed out and in its place was written "1952." Inside was a random-at-first-glance collection of documents and primary source materials that, when looked at all together, indicated that someone had been working on a project (movie? theme park ride?) about alien contact. It's unclear whether or how the box has inspired the development of the project.
We don't know much about the film thus far: We know that despite the 1952 title, the film will be set largely in the present day. The story revolves around aliens making contact with Earth. If the project is indeed based on the materials found in this box, it is possible the movie is based on a project that Walt Disney was developing in the late 1960's inside WED Enterprises — which is very cool.
BAD has written up a listing of objects they've spotted in the box:
The box contains some pictures of Walt Disney, as well as a loop of Technicolor film. There's a 45 single in there, and what appears to be a copy of Amazing Stories. There's a book called Moral Research.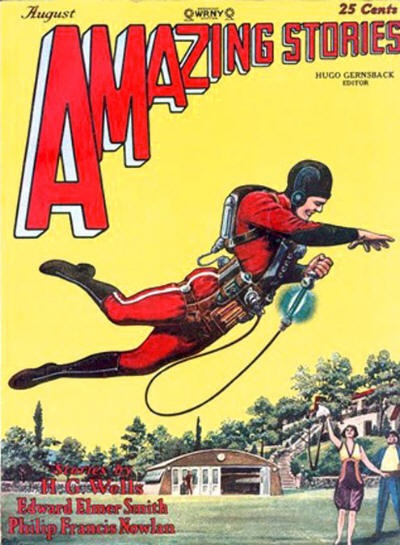 Mr. Beaks at Aint It Cool is intrigued by that August 1928 issue of Amazing Stories:
That's a very cool, Frank Paul-illustrated cover boasting stories from three of the most important science-fiction writers of all time: H.G. Wells, Edward Elmer "Doc" Smith (creator of the LENSMAN and SKYLARK series) and Philip Francis Nowlan, whose contribution to the above issue was a novella called "Armageddon 2419". The hero of Nowlan's tale is named Anthony Rogers, a World War I veteran working for the American Radioactive Gas Corporation. While investigating some strange occurrences in an abandoned Pennsylvania coal mine, Rogers gets exposed to radioactive gas, which causes him to fall into a state of suspended animation for 492 years. You're with me now, right? They'd change Anthony's name to "Buck" the following year. Forty-nine years later, Buck Rogers would be cited as a huge influence on a certain space-bound saga that is now controlled by Disney. If there's a direct connection between the August 1928 issue of AMAZING STORIES and Disney, I haven't found it yet.
Have you noticed any other clues?