Dwayne Johnson Making 'Teddy Bear', Based On DeviantArt Drawing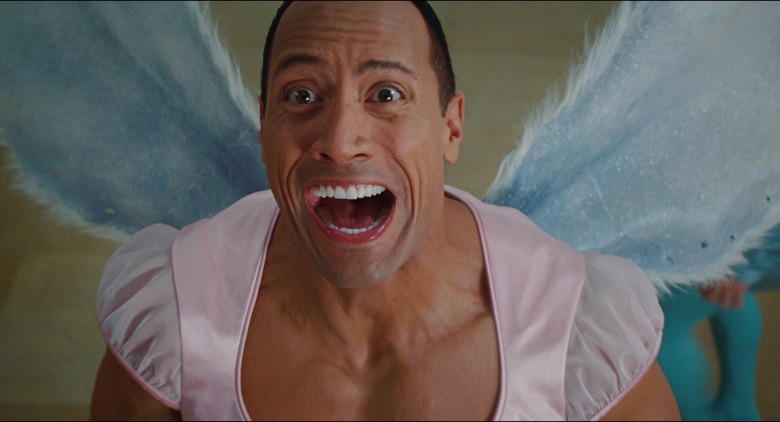 No doubt the success of Seth MacFarlane's Ted has contributed to the continuing climb of R-rated comedies, but it also seems to have kicked off another minor trend: movies about teddy bears. The next film to feature the classic kids' toy will be the tentatively titled Teddy Bear, which has Dwayne Johnson on board to produce and possibly star.
This particular stuffed animal seems to be less of an inappropriate rascal and more of a courageous hero, however. The picture will be based on, of all things, a DeviantArt drawing. More details after the jump.
A different variation on the image has it framed in black, motivational poster-style, with the caption "Teddy Bears: Protecting innocent children from monsters-under-the-bed since 1902." Interestingly, the original teddy bear was itself inspired by a drawing — in this case, that of a 1902 political cartoon depicting president Theodore Roosevelt refusing to shoot a particular bear.
Teddy Bear reunites Johnson with producer Beau Flynn, with whom he worked on Journey 2: The Mysterious Island. The project originated when Johnson's former assistant Hiram Garcia came across Panagopolous' illustration and brought it to Flynn's FlynnPictureCo and New Line. Garcia will also produce, along with New Line's Michael Disco and FlynnPictureCo's Adam Yoelin.
No writer or director is attached at this point, and the plot specifics are being kept hush-hush. What we do know is that New Line has high hopes that Teddy Bear will kick off a four-quadrant franchise. The film's roots are certainly unusual, but I can see the picture taking off under the right circumstances and with the right talent. The premise has plenty of room for action, heart, and humor, which should in theory help it appeal to a very wide audience. Would you watch this movie?