Marvel Reportedly Courting Adam Sandler And Jim Carrey For 'Guardians Of The Galaxy'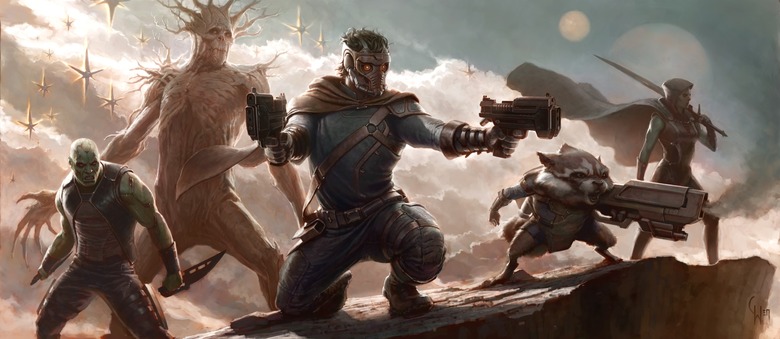 Happy Gilmore and Ace Ventura could end up as part of Marvel's cosmic superhero team. Latino Review reports Marvel is reportedly courting both Jim Carrey and/or Adam Sandler for yet-to-be revealed parts in James Gunn's 2014 film, Guardians of the Galaxy. The only role they certainly won't be playing is Peter Quill, aka Star Lord, but they might be asked to provide the voice of Rocket Raccoon or another of the non-human characters such as Groot.
After the jump, discuss the possibility of who Carrey or Sandler could play.
According to the Latino Review story (and some Twitter chatter after the fact), it's not only unclear what role Sandler and Carrey are up for, they might both be up for different roles, or both be up for the same role. All that is known is that the studio is looking at both actors for the film, nothing more.
Who do you think Sandler and Carrey could play? Should they do the motion capture too?