'47 Ronin' Posters: Hey, Remember When This Thing Had A 2012 Release Date?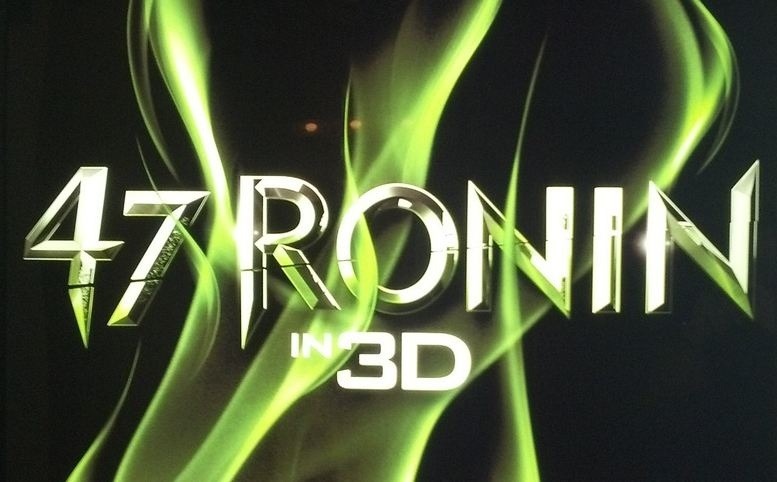 A few years ago, Universal announced a release date of November 2012 for 47 Ronin, Carl Rinsch's samurai epic starring Keanu Reeves. Then the studio pushed the date back to February 2013, then back again to Christmas 2013. As of now, months after that first 2012 date has passed, we've yet to see any footage for the movie. For that matter, we've barely seen any marketing at all, unless you count a couple of uninspired posters and some unfinished scenes shown at Cinema Con 2012.
That's not technically changing today, but what we do have are some gorgeous posters that seem to have been created for that original 2012 opening. If these are any indication, the campaign for 47 Ronin will be damn gorgeous when it finally gets going. Check them out after the jump.
Images removed at request of Universal Pictures
The watercolor-y ones are utterly stunning, I think. Much better than that wispy green logo trotted out at Cinema Con (above), or the hideous Skittles-colored one that debuted a weeks later.
The studio's explanation for 47 Ronin's delays was that Rinsch needed more time to polish the special effects. The buzz out of Cinema Con was that the extra work was definitely needed — but that the film had the potential to look really great when finally finished. The description going around at the event was "300 meets The Matrix meets The Last Samurai," and apparently it fits that bill quite well. Watch Peter discussing the footage with First Showing's Alex Billington and Collider's Frosty at Cinema Con below, starting around the 3:10 mark.
Also starring Hiroyuki Sanada, Rinko Kikuchi, Kou Shibasaki, and Tadanobu Asano, 47 Ronin (finally) opens December 25, 2013. Here's a brief description we've previously seen from Reeves:
It's in 3D. It's kind of a western. I call it a story of revenge and impossible love. The samurai become ronin, outcast, and decide to enact revenge on the person who is responsible for the death of their lord. And I play an outsider, a kind of half-breed with a mysterious past named Kai, who's in love with the princess and she's in love with me, but we can't be together. But during this journey and revenge, things change.