Arnold Schwarzenegger Will Be In 'Terminator 5'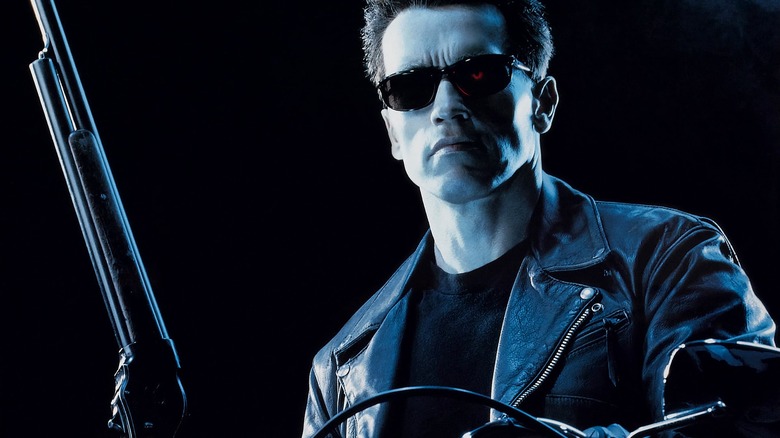 Arnold Schwarzenegger took a few years off from acting so he could properly govern the state of California, but now that the hiatus is over he seems to have picked up where he left off. Like, exactly where he left off. His upcoming slate includes new sequels to Twins and Conan the Barbarian, and now he's also confirmed that he'll be appearing in the next installment of the Terminator franchise. Progress on the sci-fi film has been halting so far, but it recently took a big step forward as writers Laeta Kalogridis and Patrick Lussier signed on. More after the jump.
This isn't the first we've heard of Schwarzenegger's interest in Terminator 5. A couple of years ago, Schwarzenegger was attached to star in the sequel for director Justin Lin. However, the project stalled when Lin dropped out due to scheduling issues in September 2011, and more recently Schwarzenegger told press that he had "no idea" what was going on with the project. This is the first we've heard of his being on board since Kalogridis and Lussier were hired to take another crack at the script.
Schwarzenegger has appeared on three of the four Terminator films to date, sitting out only 2009's Terminator Salvation. (Bet the guys who did star in that movie wish they'd done the same.) How exactly the new film will use Schwarzenegger remains to be seen, since he's obviously much older now than he was the last time he played the character.
Regardless of what happens with Terminator 5, we can expect to see plenty more of Ah-nold in the coming years. He currently stars in Jee-woon Kim's The Last Stand, and will next appear in Mikael Håfström's The Tomb (with fellow Expendable Sylvester Stallone) and David Ayer's Ten.