'Olympus Has Fallen' Trailer: Yippee Ki-Yay, Mr. President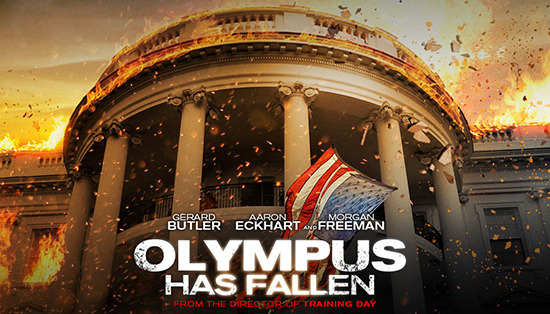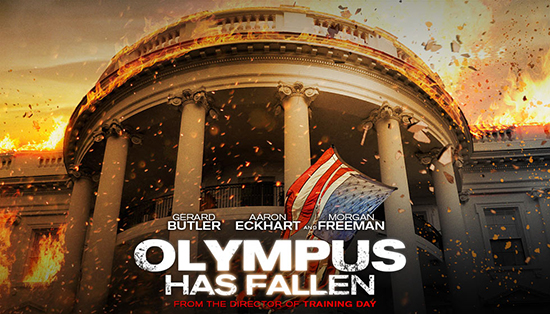 There are two "Die Hard in the White House" movies set for release this year. One is Roland Emmerich's White House Down, with Channing Tatum and Jamie Foxx. The other is Antoine Fuqua's Olympus Has Fallen, which features Gerard Butler as a secret service agent, Aaron Eckhart as the President of the United States, Morgan Freeman as the Speaker of the House, and a whole bunch of Asian antagonists.
Here, Butler's agent pulls the POTUS from a wrecked limo just before it plunges off a bridge... with the First Lady inside. He's removed from service, but ends up back in action when the White House is taken over by terrorists while he's inside. As the President is held hostage and Butler works his violent magic from inside 1600 Pennsylvania Ave.,  Morgan Freeman's Speaker manages the situation from the outside. It's all very explosive, and even the Washington Monument takes a hit.
Check out the trailer below.
Apple has the trailer. Olympus Has Fallen will be in theaters on March 22, beating the other White House thriller, White House Down, to the screen by three months.
When the White House (Secret Service Code: "Olympus") is captured by a terrorist mastermind and the President is kidnapped, disgraced former Presidential guard Mike Banning finds himself trapped within the building. As our national security team scrambles to respond, they are forced to rely on Banning's inside knowledge to help retake the White House, save the President, and avert an even bigger disaster.