'Upstream Color' Video Reaction [Sundance 2013]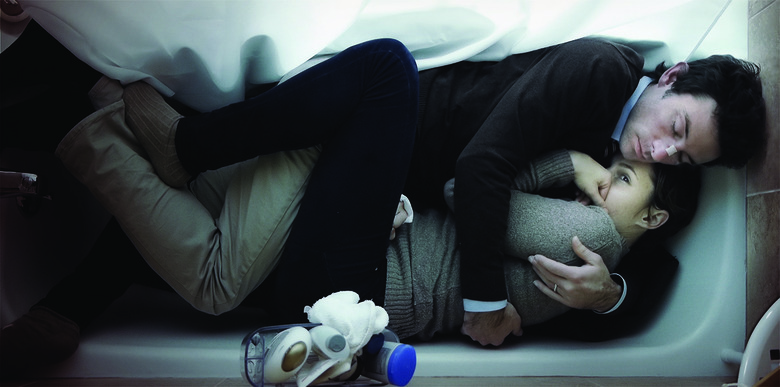 Today at Sundance saw the premiere of Upstream Color, the second film from Primer director Shane Carruth. Trailers for the movie position the film as an enigma, and while the film is hardly mainstream, I would argue that the feature isn't nearly as impenetrable as those first looks suggested. That said, this film is quite a puzzle, and a very rewarding one.
It has been nine years since Primer made its festival debut, and in that time Carruth has polished his skills as a filmmaker. Upstream Color begins with a base in science fiction, but the sci-fi element is really just a launching pad for a story about two people trying to rebuild their identities after suffering severe trauma. It is an adventurous film, often playing with little dialogue, instead letting strong audio and visual components tell the story.
After the screening Germain and I recorded a video blog to get our first impressions on record. This isn't a full-fledged review by any means; there's a lot to think about, and a process to working out how to properly give the film its due without spoiling the mysteries within. That said, I've been thinking about Upstream Color constantly since the screening ended, and I don't think my very positive view of the film is likely to change.
Check out the video below. We dance around the plot quite a bit in the video, and there isn't anything given away here.