Tupac Shakur Biopic Hires Michael Starrbury, Writer Of 2013 Sundance Entry 'The Inevitable Defeat Of Mister And Pete'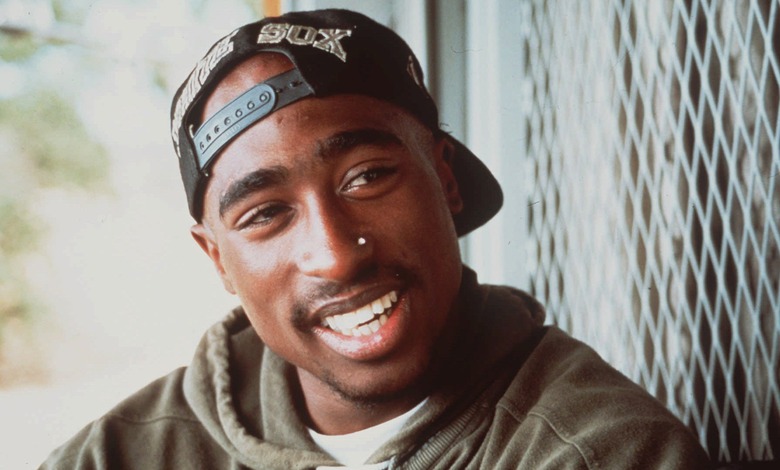 Progress on Morgan Creek's Tupac Shakur biopic has been pretty quiet since 2011, when first Antoine Fuqua and then John Singleton left the project in a matter of months. But it hasn't died down completely, and now it's taking an important step forward.
Michael Starrbury, writer of the buzzy Sundance drama The Inevitable Defeat of Mister and Pete, has been hired to do a new rewrite of the screenplay. (Here's Germain's review of Mister and Pete.) The original draft was penned by Steve Bagatourian, Stephen Rivele and Christopher Wilkinson. More details after the jump.Deadline reports that Starrbury is rewriting the screenplay, but it's not clear whether he's just polishing Bagatourian, Rivele, and Wilkinson's earlier draft or doing a page one rewrite. Starrbury has has been on the rise in Hollywood the past couple of years, landing on the 2011 Black List for a script titled Watch Roger Do His Thing. He recently received some fresh attention for the George Tillman Jr.-directed The Inevitable Defeat of Mister and Pete, which had a preview screening at Sundance last week. (It officially premieres January 25 at the festival.) Currently, he's working on Jorma Taccone's upcoming adaptation of the graphic novel The Great Unknown.
Even with Starrbury on board, the Tupac biopic still has a ways to go before cameras can roll. No director has signed on since Singleton's departure, and casting remains a major challenge. Interestingly, the iconic rapper has previously been played by Mister and Pete star Anthony Mackie in Tillman's Notorious, about Shakur's East Coast rival the Notorious B.I.G. Perhaps Starrbury's involvement will lead to Tillman and/or Mackie boarding the project — though the 34-year-old Mackie seems a bit old nowadays to play Shakur, who was 25 at the time of his death in 1996.
Morgan Creek's untitled film is being produced by James Robinson, David Robinson, and LT Hutton, with Shakur's mother Afeni Shakur-Davis serving as executive producer. Here's the plot description we got back in 2011:
The film chronicles the life and legacy of Tupac Shakur, including his rise to superstardom as a hip hop artist and actor, as well as his imprisonment and prolific, controversial time at Death Row Records, where he was steeped in the East coast/West coast rap war.