'S-VHS' Review And Video Blog: Horror Anthology Sequel Improves On Original In Every Way [Sundance 2013]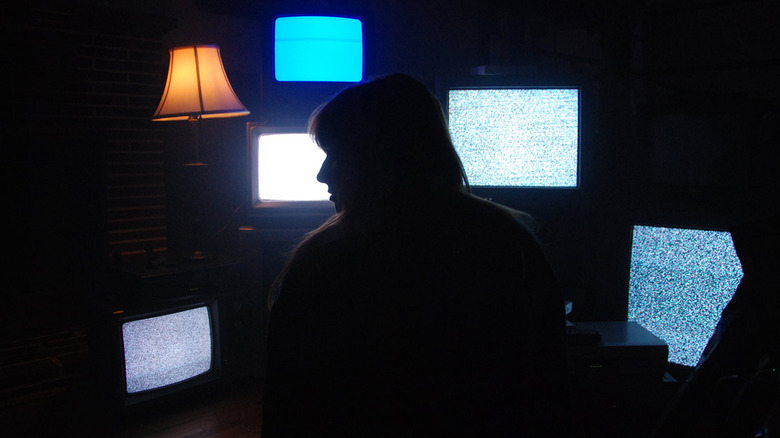 Whether you like to be scared, grossed out or just made to scream at the top of your lungs, you're going to love S-VHS. The film, a sequel to 2012's VHS, once again is an horror anthology, loosely linked by the story of a two people watching random VHS tapes, all of which include some of the most horrifying, disgusting and terrifying imagery imaginable, all from different talented genre directors.
Directors Gareth Evans (The Raid) & Timo Tjahjanto (Macabre), Eduardo Sanchez (The Blair Witch Project, Lovely Molly) & Gregg Hale, Jason Eisener (Hobo With A Shotgun), Adam Wingard (You're Next, A Horrible Way To Die) and Simon Barrett (You're Next, A Horrible Way To Die) have taken the formula from the first film, streamlined it and pushed the envelope even further. What remains is not only a horror anthology better than the original, but proof positive this franchise has some serious legs.
After the jump, watch our video blog review which contains no spoilers.
S-VHS is a film that thrives on its surprises. That said, the following video review is purposefully vague on what's contained in the four shorts and wrap around footage that comprise the film. Check it out below.
It's hard to say much more than that without giving away spoilers. Like I said above, S-VHS doesn't have a weak link in the bunch. Though each of the stories employs first person found footage, they are all incredibly different and seem to get better as the film moves along. All four have scares, humor and gore, everything a horror fan desires. And while the wrap-around link between the shorts is still weak, as is some of its logic, there's more of an attempt to bring it together than the first film. Plus logic and connectivity fly out the window as these shorts continue to shock you.
Long story short, the movie is awesome, surprising, and you should avoid any and all mentions of what each of the four shorts contains, if at all possible. Fans of the this first film will love S-VHS and anyone who hasn't seen the original will immediately run to it after this. S-VHS is horror at its most entertaining.
/Film rating: 8 out of 10