'The Spectacular Now' Is A Great Coming Of Age Movie That Matters [Sundance 2013 Review]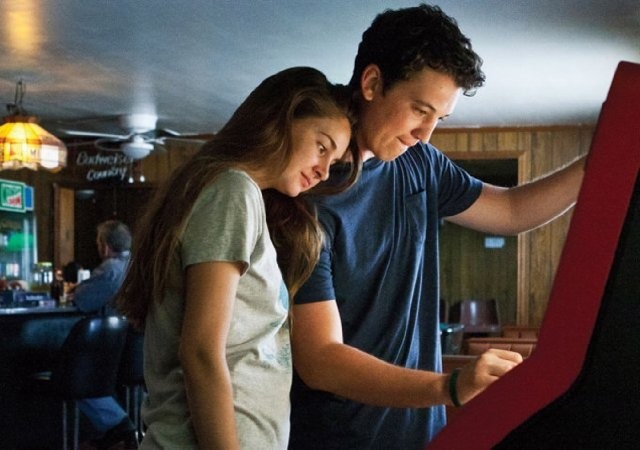 At the 2009 Sundance Film Festival, I was blown away by a film called (500) Days of Summer. When I interviewed director Marc Webb in Park City that year, he exclusively revealed that he was working with the 500 Days writing team of Scott Neustadter and Michael H. Weber on a adaptation of Tim Tharp's The Spectacular Now. Then, hot off the success of Summer, Webb got pulled away to do some little superhero movie reboot.
Cut to the 2010 Sundance Film Festival: Smashed became one of the top buzz films of the festival with a critically acclaimed tour de force performance from Mary Elizabeth Winstead and an incredibly raw filmmaking style that put director James Ponsoldt on our must-watch list. So when it was announced that Ponsoldt would be taking over as director on The Spectacular Now, we were excited. And the movie does not disappoint.
The Spectacular Now is everything I hope a Sundance movie to be. It has heart, many laughs, story twists that will jolt you from your seat, and most importantly, the film speaks to a deep truth. It is an honest coming of age film about growing up and facing the great unknown that comes after high school, something we can all remember and relate to. But it tells that story without the forced nostalgia of other Hollywood films.Miles Teller plays Sutter Keely, a high school senior with no ambition other than to have fun and live in the now. Dumped by "the love of his life," he wakes up from a drunken stupor in the front yard of classmate Aimee Finicky (Shailene Woodley). That sets off a relationship that starts as a rebound but quickly evolves into something very real. Sutter is able to get Aimee to realize her self-worth, while Aimee pushes Sutter towards the introspection he's being trying to avoid his entire (short) life. Trust me, as with many thrillers, the plot description isn't nearly as interesting as the movie itself.
Teller (who played supporting roles in Footloose and Project X) delivers a breakout performance which will cement his name near the top of every casting director's 20-something leading man list. Shailene Woodley (riding high from The Descendants) is charming and brings depth and truth to what could be a stereotypical female wallflower geek character we see in many other teen films. As a duo, they have an amazing, natural chemistry. I love coming of age movies, especially when they speak beyond the generalizations.
This is Ponsoldt's third film, and his third film which deals with alcoholism. In Smashed alcoholism was a central part of the story, in Now drinking is just an activity enjoyed constantly by the teen characters with a brief but deeper exploration in backstory. Now is also much less a cautionary tale than Smashed, lacking the heavy-handedness that comes from those kind of stories.
Even if the film didn't feature a dozen F-bombs, the realistic underage drinking will ensure Now an R-rating, which may limit its potential teen audience in theaters.
The entire supporting cast is great in the few scenes they appear, including Mary Elizabeth Winstead, Jennifer Jason Leigh, Bob Odenkirk and Kyle Chandler. Ever since Friday Night Lights, Kyle Chandler has been stereotyped in roles as the authority or fatherly figure. While Chandler does play a father in this film, it isn't the usual fatherly schtick. Chander's performance is as different as you could possibly get from his previous films, and I loved it.
/Film Rating: 8.5 out of 10