'The Summit' Review: What Exactly Happened To 11 Climbers Who Died In One Day On K2? [Sundance 2013]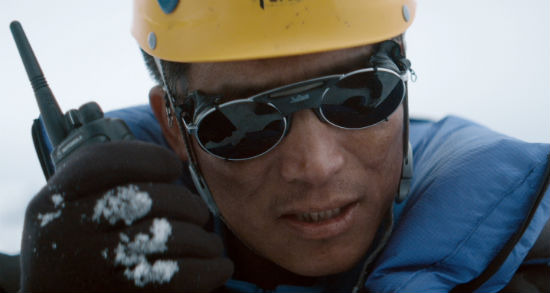 You may remember the news stories from late in the summer of 2008. Eleven climbers died trying to climb the second tallest, and most treacherous mountain in the world: K2. The specific details of the tragedy were never made public, mostly because the survivors all had different stories to tell.
The precise intersection of those stories is the mystery director Nick Ryan unravels in The Summit, a documentary combining footage from the actual mountain with stunning reenactments and eyewitness interviews. Transitioning between the three disciplines, Ryan is able to not only tell the story of 24 climbers who climbed the mountain, he's actually able to piece together exactly how 11 of them perished. Blending those two stories together, however, presents a problem.
Read more about the film below.
The main issue with The Summit is Ryan knows he's telling a very important story and, therefore, covers almost every angle. This was not just a tragedy for one group of climbers, it was members of several groups who were all climbing simultaneously and with each other's help. So in order to property – and respectfully – deal with such an event, the film has to cover almost too many people with too much information.
The Summit is not told in a linear fashion. In fact, it doesn't really have any structure at all. The whole film feels like you're hearing one of the most fascinating stories ever, but the storyteller keeps going, "Oh wait, I forgot this." Multiple times, it goes over the same points. There are tangents that, on the surface, might help give K2 frightening context, but end up softening the focus.
Then there's the simple, tragic fact that 11 people died and almost double that number were present on the mountain. That's a lot of people to detail in a 100-minute movie. Making things more complicated, many of them are either seen in concealing snow gear or sometimes played by someone else entirely (in the reenactments). The huge wealth of faces makes the movie feel confusing. The second you begin to think, "which guy is that again?" you're taken out of it.
Even with that huge flaw, there's no denying the power of The Summit, especially the truth that's revealed behind the film biggest mystery. It's an expert piece of filmmaking and journalism, but not an entirely successful blend of the two.
/Film rating: 6.5 out of 10