'Zombieland' TV Show Rises From The Dead; Casting Call Revealed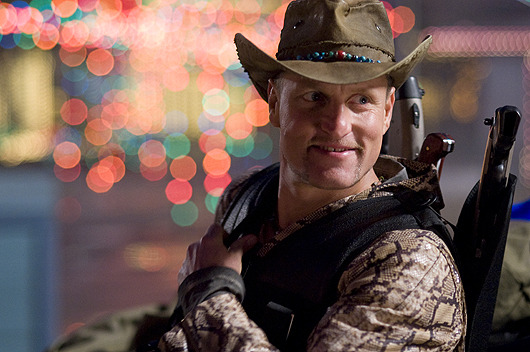 While doing press for his new film, Gangster Squad, director Ruben Fleischer disappointed fans revealing that a sequel to his 2009 Zombieland was unlikely to happen. That could be because the TV version of the property has some new life. IO9 discovered some script pages from a recent casting call, not only suggesting the ABC show is still in the works, but that some of the major characters will be different. Read more after the jump.
IO9 went through the script for the current pilot and gave descriptions of each of the main character: Tallahassee, Columbus, Wichita and Little Rock. Head there to read them all, but here's one to wet your whistle.
Tallahassee is still kind of a snarky weirdo, but he seems to have a much less spiky relationship with Columbus. He and Columbus have a pretty amusing thing where they riff on the fact that Steven Seagal movies always have three-word titles like "Marked for Justice" or "May Cause Diarrhea." But Tallahassee also dispenses homespun wisdom about how to feel happy with your life. He also tells a weird story about being in a trailer park with a perpetually nude Matthew McConaughey. He also has a somewhat heartwarming scene where he tells Columbus that he's been wandering aimlessly for a long time, but maybe he's been put here for a reason — to help Columbus and the others.