Exclusive Images From Mondo's 'In Progress' Gallery Show Opening January 25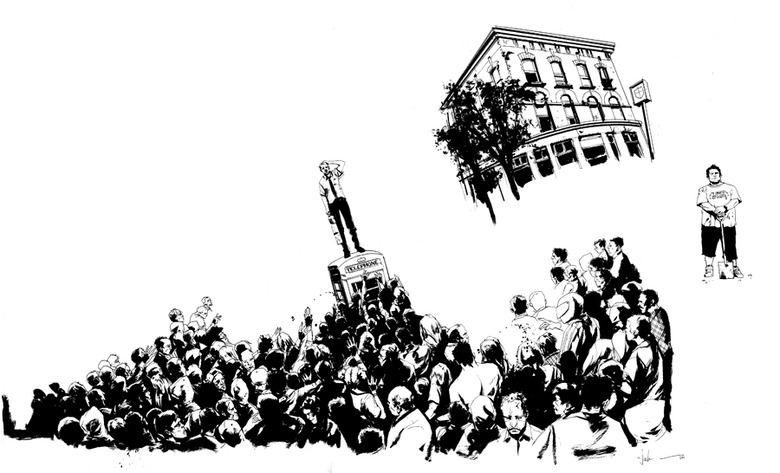 When the Mondo Gallery first opened last year, I asked if the original work behind some of their most sought after posters would ever be offered for sale. The answer was a sly smile and a "no comment." Now we know why.
The next exhibit at the Mondo Gallery in Austin, TX is called In Progress and will feature original, hand drawn sketches, line art and concepts that were eventually made into some of the iconic posters released by the company. Opening January 25, the show features original art by Martin Ansin, Kevin Tong, Ken Taylor, Jock, Mark Englert, JC Richard, Aaron Horkey, Jay Ryan, Tom Whalen, Dave Perillo, Laurent Durieux, Dan McCarthy...pretty much every single major artist that works with the company not named Stout or Moss.
Below, we've got a few previously released images and exclusives from Jay Shaw and Jason Edmiston, including their thoughts on the pieces.
In Progress opens January 25 from 7-10 p.m. and will be on display through February 23. It's located at 4115 Guadalupe St. Austin, TX.
Below are original pieces from the show by Jock and Laurent Durieux. Also seen are exclusive images from Jay Shaw and Jason Edmiston. For more on the show, visit mondotees.com.
Those are the original concepts that are in the show. To see the final Shaun of the Dead or Iron Giant, click those links. Here's the final images for Shaw and Edmiston, followed by quotes from the artist about their original sketches.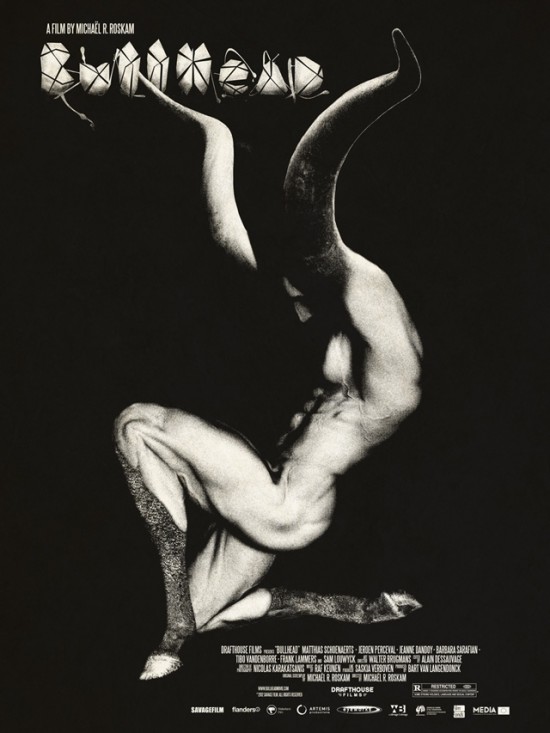 Jay Shaw – Bullhead
The idea going into Bullhead was to blur the line between man and beast visually, similar to what the film does on an emotional level. I pitched several ideas featuring a combination of Jacky and a bull, but this was the one Mondo wanted to see fleshed out. Utilizing a primitive 3-D model of the body as a base, I employed a fine stipple brush in Photoshop for detailed shading. The bull legs were especially challenging, as I wanted to render them with human skin. Once I realized they looked much more natural with a coat of hair, everything fell into place. The title treatment is meant to resemble packaged meat.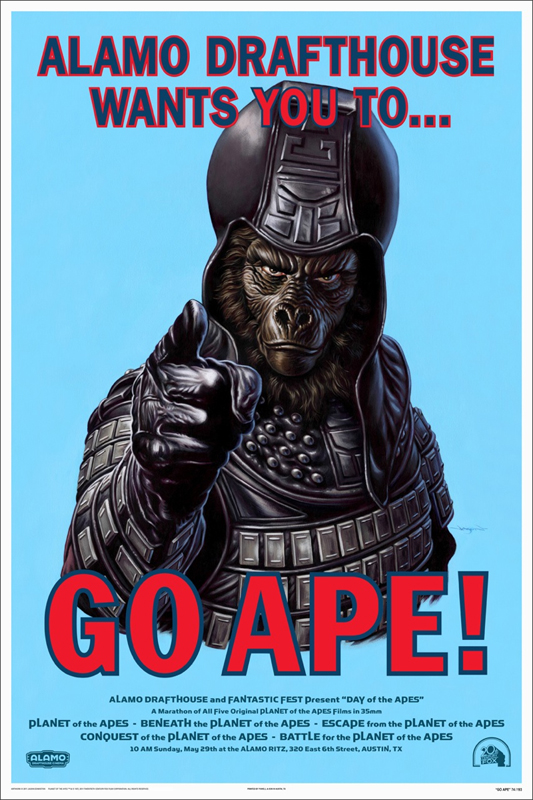 Jason Edmiston – Go Ape
My "Go Ape" poster for Mondo and The Alamo Drafthouse is a direct homage to the original poster from 1974 distributed by 20th Century fox that advertised a movie marathon showing all five Planet of the Apes movies. My goal was to recreate the vibe and composition of the classic, while switching up a photo of a soldier ape for a tight illustration of General Ursus. I gathered reference of Ursus from internet searches, screen grabs, and toy photos, and drew a sketch in pencil at about a quarter of the size of the final painting. After I was happy with the composition, I scanned it in, and enlarged it in Photoshop, printed it out, and traced it on primed, stretched watercolor paper. then I painted it traditionally in acrylic, like all my other paintings. I painted a full value sepia underpainting, then followed with color washes, building up from medium values to darks, then finishing with lights and highlights. The text was done in Photoshop by Mondo's Rob Jones.
While all of these posters are long sold out, the chance to buy their original sketches is once in a lifetime. I can't wait to see the rest of this show. Which posters do you hope show up?