'A Place At The Table' Trailer: The Voice Of 49 Million Hungry Americans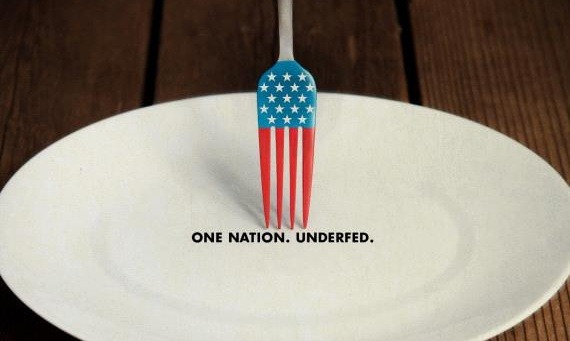 In A Place at the Table, documentarians Kristi Jacobson and Lori Silverbush look at the 46 million Americans who suffer from food insecurity, meaning that they don't know where their next meal is coming from. Put another way, that's about one in six Americans overall. Children are disproportionately affected, with one in four struggling with hunger. But there's hope yet — there's enough food to go around if only people could afford it, so with the right policies in place, everyone could get fed. Watch the trailer after the jump.
Head to iTunes for the HD version, or watch the embed below from Participant Media.
A Place at the Table lands in theaters March 1. Hit Facebook for more information on the film, or visit TakePart.com to find out what you can do to help the cause.
Synopsis:
49 million people in the U.S.—one in four children—don't know where their next meal is coming from, despite our having the means to provide nutritious, affordable food for all Americans. Directors Kristi Jacobson and Lori Silverbush examine this issue through the lens of three people who are struggling with food insecurity: Barbie, a single Philadelphia mother who grew up in poverty and is trying to provide a better life for her two kids; Rosie, a Colorado fifth-grader who often has to depend on friends and neighbors to feed her and has trouble concentrating in school; and Tremonica, a Mississippi second-grader whose asthma and health issues are exacerbated by the largely empty calories her hardworking mother can afford. From the people who brought you FOOD, INC., A PLACE AT THE TABLE features Top Chef's Tom Colicchio, Oscar®-winning actor Jeff Bridges, and many others.