Timur Bekmambetov And F. Scott Frazier Team With Michael Bay For 'Heatseekers'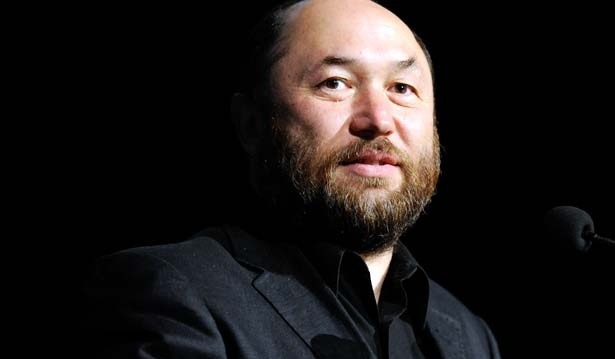 Timur Bekmambetov is going from vampire-slaying world leaders to pirate-hunting pilots. The Russian filmmaker has just signed on for Heatseekers, an original action project set up at Paramount with Michael Bay producing. Bekmambetov and Bay are also joined by F. Scott Frazier, who's just been tapped to write a script based on George Mahaffey's spec script. Hit the jump to keep reading.
Whatever the plot, Heatseekers has some major blockbuster pedigree. The project is being produced by Bay, Brad Fuller, and Andrew Form through their Platinum Dunes banner. Fast Five and Wanted writer Chris Morgan is also on board as a producer. Based on their combined credits, it seems safe to expect something big, splashy, and not overly serious from Heatseekers.
Bekmambetov made his name as a stylish action director in his native country before crossing over into the U.S. with Wanted. Although Abraham Lincoln: Vampire Hunter disappointed at the U.S. box office, it fared somewhat better abroad. As of last year, he was circling the Thomas Edison-based spec The Current War, and an action-oriented version of Moby Dick. Of course, that was before Abraham Lincoln failed to meet expectations for Fox.
Heatseekers is one of a number of projects for Frazier, who's also been working on Universal's Day One, MGM's Metro 2033, and Warner Bros.' Line of Sight. The last of those landed him a spot on the 2011 Black List.