'Upstream Color' Trailer: Shane Carruth Deepens The Mystery Of His Directorial Return, And Reveals Follow-Up 'The Modern Ocean'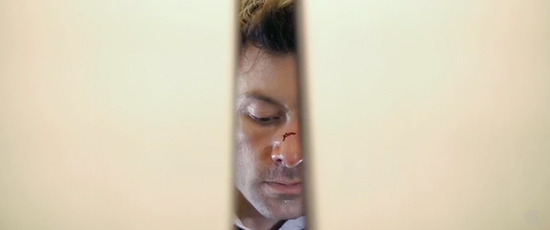 In just a few days we'll get to see the premiere of Shane Carruth's new film, Upstream Color, at Sundance. It won't be too long afterward that Carruth will distribute the film himself, staring in New York and rolling out to some other cities, and digital platforms. And he's even got a new film, The Modern Ocean, planned to shoot this summer. A near-decade away from the film scene, and now the man is back in a big way.
To enhance your interest in Upstream Color, here's the first full-length trailer, which offers slightly more clues to the story, but ultimately raises more questions. In truth I'm trying not to delve too deeply into this trailer, in favor of waiting for the full film. But the images here are enticing, and mysterious enough that I think they'll make exactly the right audience even more interested in the movie.
Apple has the trailer. The film hits April 5 in NYC. The LA Times provides the new synopsis below, which I'm trying to avoid really reading before seeing the film, and also gives this additional distribution info: "A few select additional festival appearances, and a handful of surprise pop-up screenings around the country, will follow the film's Sundance debut; a Los Angeles opening is slated for mid-April. The film will become available on digital and cable platforms soon after."
The paper also notes the plans to make The Modern Ocean, quoting Carruth:
I now know what I will be doing. I will be doing this. I will be making films and I'm going to keep working, no matter what I have to do. And I don't plan to ever ask for permission from anybody.
If there's a downside to that plan, it's that the filmmaker refers to his sci-fi opus A Topiary as "he thing I basically wasted my whole life on." That doesn't sound so much like we'll see the film any time soon, does it? I'm sure he'll field many questions about that quote in the next ten days at Sundance.
Here's that new Upstream Color synopsis:
A young woman (Amy Seimetz) is abducted and seemingly brainwashed via an organic material harvested from a specific flower. She later meets a man (Carruth) and after the two fall for each other, they come to realize he may also have been subjected to the same process.