Peter Farrelly Still Ready To Make 'Dumb And Dumber To'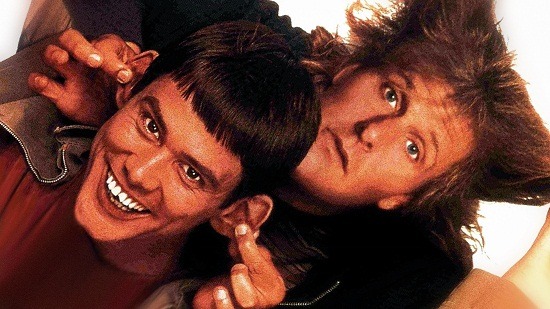 Bobby and Peter Farrelly made their directorial debuts, and cemented their comic careers, with the 1994 comedy Dumb and Dumber, starring Jim Carrey and Jeff Daniels as a couple of well-meaning but doltish best friends who embark on a disastrous road trip from Providence to Aspen.
The film was a smash, thanks in part to the new popularity of Jim Carrey, and in the past couple years the vague prospect of a legit sequel by the Farrelly Brothers has turned into a script and tentative plans to shoot. Originally announced to roll film in September of last year, Dumb and Dumber To has been pushed back, but will still go on, according to Peter Farrelly.
Farrelly elaborated to ComingSoon:
There were no other movies we've made that are real sequel type movies–maybe 'The Three Stooges.' We always said that it would be fun to do another one just because it was such a fun experience and we kind of left them off where they started in that movie so it is the kind of thing you could do a couple of them. But over the years, Jim didn't want to do another one, until recently, about a year ago or so, he called us up and he was in a hotel watching TV and 'Dumb & Dumber' came on and he sat there howling and said, 'We gotta do another one!' and I said, 'That's awesome, let's do it.'
So the question is "does Carrey still want to participate?" He's been in and out of the project over the past year, and this interview doesn't exactly clarify where he stands now. Peter Farrelly does enthuse about the script:
We have the script and I will say this: I love the script but if I told you about the script, you'd be completely impressed, but if I told you about the first one–'Well, what's it about?' 'It's about these two guys that find this briefcase and they follow this girl to Aspen.' You'd say, 'Well, where's the movie?' It's not about the plot, it's about the characters. It's a really hard movie to explain to people and make them see it, but I guarantee you that it's sort of exactly like the first one. We pick up from that 20 years later, we explain what they've done for the last 17 or 18 years, we take off from that and it's just a lot of laughs. It's at Warner Bros. and right now it's being financed outside the studio, but it will be released by Warner Bros.–knock on wood–and that's all being worked out right now... If you liked 'Dumb & Dumber,' you'll like this because it's the same and more. It's really fun.
Farrelly also talked about a possible sequel to The Three Stooges, a film the co-director says "came out at a really crappy time." While there aren't any plans to make another film featuring the revamped Stooges (Will Sasso, Sean Hayes and Chris Diamantopoulos), Farrelly is ebullient about his cast:
I could not be prouder of a movie than I am of that movie. The casting was unbelievable. A minute into 'The Three Stooges,' you forget it's not Moe, Larry and Curly. I have no regret and yeah, would I do another one? In a heartbeat. It was a ball to make.