Anne Hathaway To Star In Modern-Day 'Taming Of The Shrew' Adaptation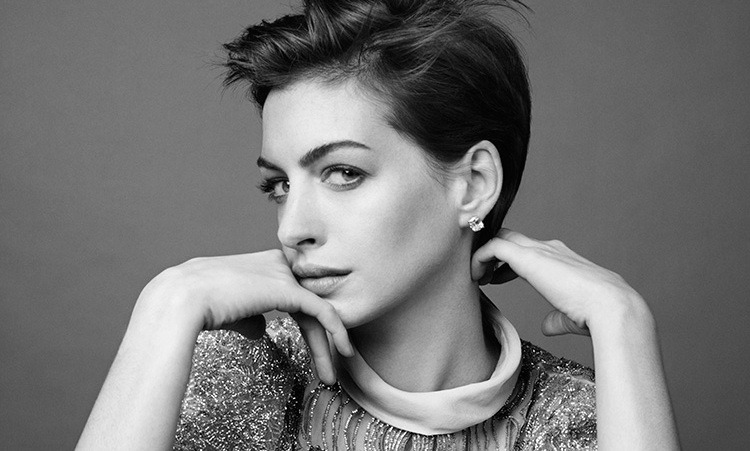 It's well established by now that an Academy Award win is no guarantee of a strong career, but Best Actress frontrunner Anne Hathaway seems likely to sidestep the so-called "Oscar jinx." For her next step, she's circling a modern(ish) retelling of William Shakespeare's The Taming of the Shrew. No director is attached yet, but with a script by Shame and The Iron Lady writer Abi Morgan, it's already looking pretty interesting. Hit the jump to read more.
The plot, for those whose memories of high school English are fuzzy, concerns a headstrong woman who's "tamed" into obedient wifehood by the sly Petruchio. The play's gender politics have been debated for centuries, but it nevertheless remains prominent in popular culture. Notable adaptations include Cole Porter's musical Kiss Me Kate and Franco Zeffireli's 1967 film with Elizabeth Taylor and Richard Burton. But if you're around my age, the version you're most familiar with may be Gil Junger's 1999 teen romcom 10 Things I Hate About You, which starred Julia Stiles, Heath Ledger, and Joseph Gordon-Levitt.
Morgan's been associated with a number of critically acclaimed projects in recent years, including Shame, The Iron Lady, and the Emmy-nominated Brit drama The Hour. Hathaway, meanwhile, is coming off a fantastic year that included turns in The Dark Knight Rises and Les Miserables. Her slate looks relatively empty at the moment, with only Rio 2 coming up on the horizon, but that's bound to change soon.
Debra Hayward and Working Title are producing the new project. Universal is likely to distribute, due to its first-look deal with Working Title. The two companies have previously worked together on Tinker Tailor Soldier Spy, Atonement, and, wouldn't you know it, Hathaway's Les Miserables.