Ubisoft's 'Assassin's Creed' Adaptation Hires Playwright Michael Lesslie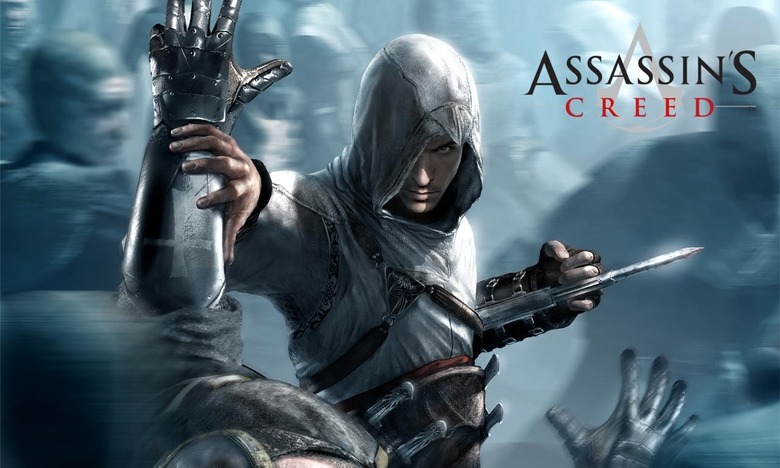 The Assassin's Creed adaptation suddenly got a lot more interesting when Michael Fassbender was cast as the lead, and now it's adding some intriguing talent behind the scenes as well. New Regency and Ubisoft have hired Michael Lesslie to pen the screenplay. If Lesslie's name doesn't seem familiar, that's probably because he's relatively unknown as a screenwriter. Instead, the 20something up-and-comer has gained acclaim as a writer of plays and the occasional short film.
At the center of Ubisoft's Assassin's Creed franchise is a modern-day bartender named Desmond Miles, who's descended from a long line of assassins. Through a device called the Animus, he's able to access the memories of his ancestors as they cut through the Third Crusade, the Renaissance, and the American Revolution. Meanwhile, he's collecting valuable artifacts and uncovering ancient secrets.
Lesslie isn't the obvious choice to write Assassin's Creed, but given his other credentials that's not necessarily a negative. His plays have been performed by the likes of Michael Sheen, Derek Jacobi, Matt Smith, and the National Theatre Company. He's yet to break into feature screenwriting, but it's not for lack of trying or talent. His adaptation of the memoir War Reporting for Cowards landed on the 2008 Brit List (the UK equivalent of Hollywood's Black List), and as of 2007 he was working on a movie adaptation of the novel Lies of Silence for Colin Firth.
In addition, he's scripted a number of short films including the BAFTA-nominated "Heavy Metal Drummer," directed by Toby MacDonald and Luke Morris. You can check out another Lesslie-scripted short, "Airlock, or How to Say Goodbye in Space," below.