Scott Gimple Is Your New New 'The Walking Dead' Showrunner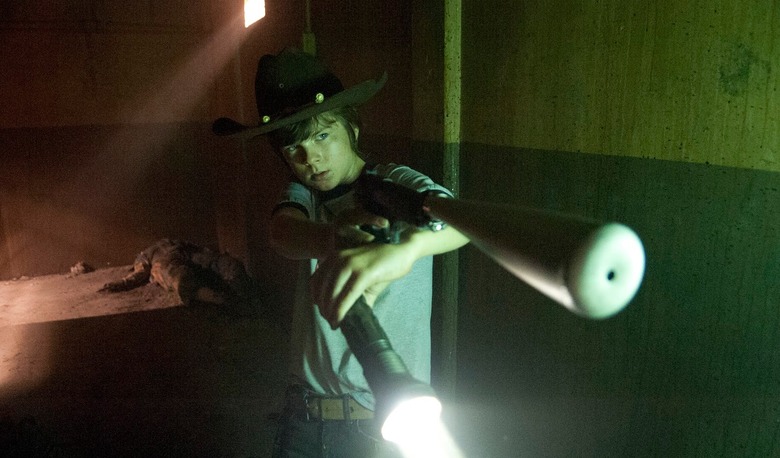 The premise of The Walking Dead ensures that none of the cast members can ever be sure they'll live to see the next episode, but job security on this show doesn't seem to be much that better behind the scenes. As it heads toward the midseason premiere of Season 3, the AMC drama has just announced its third showrunner. Scott Gimple will replace Glen Mazzara, who lasted two seasons as a replacement for series creator Frank Darabont. Hit the jump to keep reading.
Mazzara's departure was announced in late December, at around the same time that AMC officially renewed the series for a fourth season. Officially, vague "creative reasons" were cited as the reason for Mazzara's exit. However, insiders told THR that the real reason was Mazzara's constant clashes with the producers, including Walking Dead comic book creator Robert Kirkman. Mazzara's shortcomings also led to several production shutdowns caused by a lack of material. In addition, others have speculated that Mazzara may have wanted more money than AMC was willing to part with.
THR reports that Mazzara will remain on board as the showrunner through the end of the current third season, as filming has already been completed but post-production has not. Gimple will then take over fully when production picks up later this year for Season 4. That's still a smoother transition than the one from Darabont to Mazzara was. When Mazzara was promoted in July 2011, Darabont had already finished shooting the first few episodes of Season 2.
Season 3 of The Walking Dead resumes airing February 10.