Sequel Bits: Fast And Furious 6, Star Trek 3, Muppets 2, Catching Fire, Legend Of Conan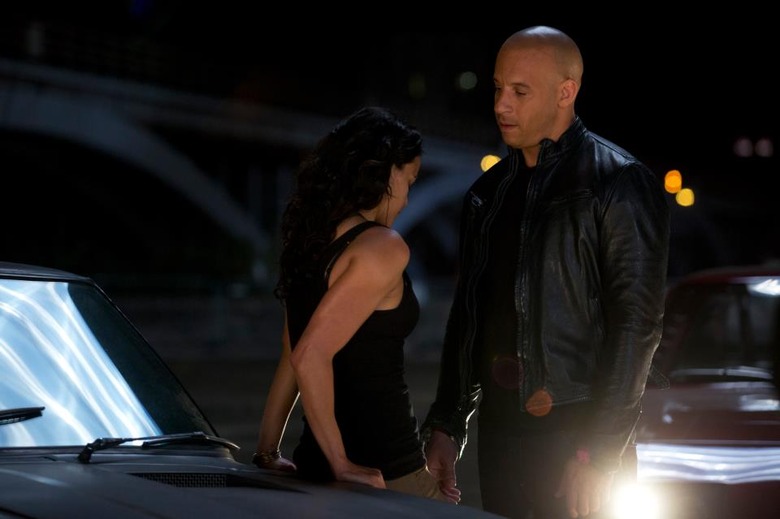 Super Bowl, teaser posters, rumors and more are all in this edition of Sequel Bits. After the jump read about:
A new image from Fast and Furious 6 is out and find out when you'll see the first footage.
Watch a video of Arnold Schwarzenegger talking about The Legend of Conan.
J.J. Abrams has ideas for a third Star Trek, but nothing is set.
Filming on The Muppets sequel, The Muppets...Again, starts this week.
Another teaser poster for The Hunger Games: Catching Fire has been released.
The R-rating for A Good Day to Die Hard is confirmed in a new commercial.
Vin Diesel went on his Facebook and revealed this brand new image from Fast and Furious 6, featuring himself and the believed to be dead Michelle Rodriguez. He also said Universal will release the first footage during the Super Bowl on February 3. Thanks to Collider for the heads up.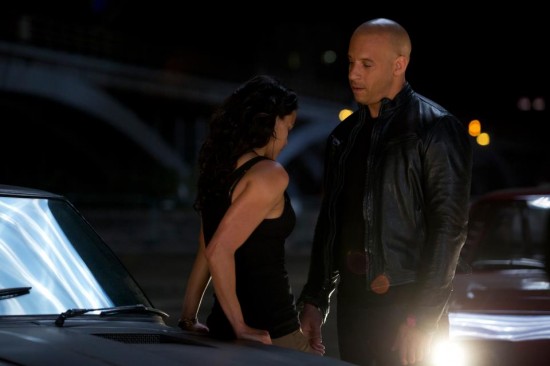 Arnold Schwarzenegger was at an Ain't It Cool News screening of The Last Stand and spoke about how Universal finally came to him and committed to making a new Conan movie, The Legend of Conan. You can read more about it at that link or just watch the man himself in this here video.
Speaking to Crave Online, J.J. Abrams spoke at length about being excited for fans to see Star Trek Into Darkness. And, of course, if that film is a hit come May, fans will start asking the director about a third film and Abrams says while there are ideas, no one has really started to figure anything out yet:
I'm sure that the studio would love that to be a possibility but it's up to the audience to decide if there needs to be one...There are things we've talked about but there's no script or anything, it's just ideas.
The new Muppet movie, tentatively called The Muppets...Again, just picked up a 2014 release date and star Ricky Gervais confirmed on Twitter that filming begins this week:
Still can't believe I start filming a lead role in The Muppet Movie next week. I have loved those little guys for over 30 years. Buzzing.

— Ricky Gervais (@rickygervais) January 12, 2013
Despite a motion poster being released a few weeks back, Lionsgate has now gone ahead and released an official teaser poster for The Hunger Games: Catching Fire. Thanks to Coming Soon.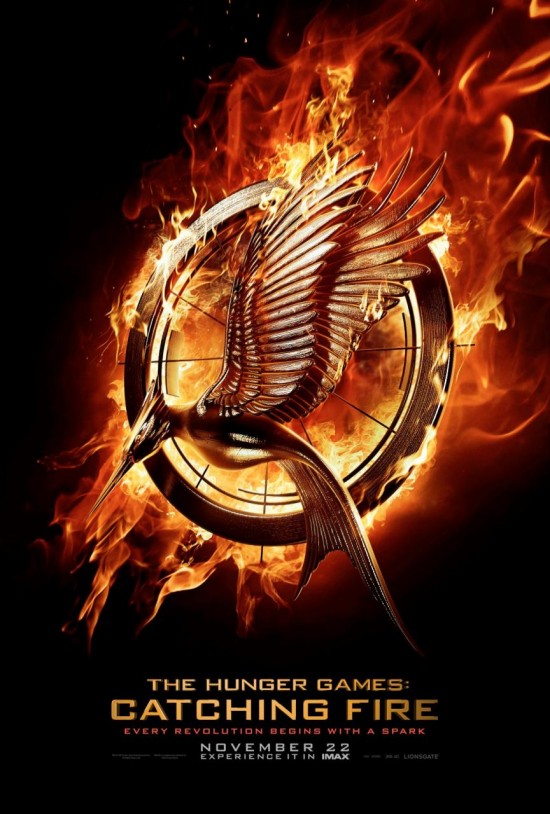 Finally, Saturday night news broke that A Good Day To Die Hard would return to the R-rated action of the first three movies and if you didn't believe it, Twitchfilm points out it's confirmed in a new commercial that just began airing.