TV Bits: 'Breaking Bad', 'Arrested Development', 'Archer', 'Dexter', 'Bates Motel', 'Tron: Uprising', 'Shameless', Wonder Woman, Sam Mendes, Stephen King, And More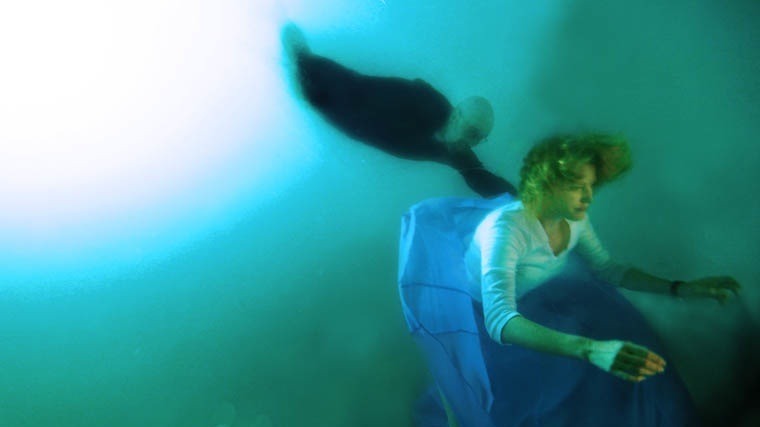 Based on the header image, can you guess who's coming back for Breaking Bad's final stretch? Also after the jump:
Sam Mendes and a Skyfall co-writer team for a Showtime project
Rupert Wyatt gets hired for AMC's period drama pilot Turn
Disney XD's Tron: Uprising desperately needs more viewers
Check out two new stills from Arrested Development
Could Michael Cera be angling for an Archer guest spot?
Michelle Monaghan joins Cary Fukunaga's True Detective
The CW's Amazon and Arrow could be set in the same universe
Dexter and Stephen King's Under the Dome get premiere dates
A&E's Bates Motel unveils five creepy new posters
Here's a new cast photo for Mortal Kombat: Legacy
Watch the season premieres of Californication and Shameless
Despite that fanciful-sounding premise, Showtime president of entertainment David Nevins explains that the tone will be "very realistic and very grounded, not Bela Lugosi. All exist in human form in turn-of-century London." Logan is set to write every episode of the series, as well as executive produce with Mendes. It's unknown at this point whether Mendes will also direct. Production will begin in the second half of 2013 in London. [Deadline]
Having portrayed the ape revolution in Rise of the Planet of the Apes, Rupert Wyatt will shoot a human one on AMC's Turn. The upcoming drama centers around a New York farmer who, with his friends, forms America's first spy ring during the Revolutionary War. [Deadline]
Rian Johnson's first post-Looper project will be a return to Breaking Bad. The director tweeted the positive news over the weekend.
Johnson previously directed the episodes "Fly" and "Fifty-One" (pictured above).
If you've been trying to get your friends into Tron: Uprising, now is the time to step up your efforts. Over the weekend, storyboard artist Eric Canete tweeted that the show was "sadly, ending." He quickly clarified that he wasn't confirming a cancellation, writing "My opinions are my own & not 100% corroborated." But it's clear the show is in trouble anyway.
At the TCAs, producer Edward Kitsis admitted that the series was severely lacking in viewers. "I don't know what the future [of Tron: Uprising] is now," he said. "I know at the present, I can say we need more viewers. I'm so proud of that show and I love that show and anyone who watches it loves that show. The problem is, not enough people are watching it. And so I would love to sound the alarm, because I love the characters and the world and it's really... It's a shame that more people aren't watching it, because I think they're missing out." [IGN]
Until Netflix actually puts out a teaser for Arrested Development Season 4, we'll have to make do with the occasional set photo or still. My main takeaway from these two? Somehow, all those intervening years have not improved George-Michael's taste in shirts.
Arrested Development Season 4 hits Netflix in May. [via The Playlist]
On a tangentially related note: Could Michael Cera be joining his Gangy on Archer? Jessica Walter, who voices Malory Archer on the FX animated comedy, teased the possibility during an event in New York this weekend.
"Michael Cera has told me he wants to do it," she told the enthusiastic crowd. It's worth noting that Archer has featured lots of Arrested cast members in the past — Judy Greer is also a series regular, and Jeffrey Tambor and David Cross have both voiced guest characters, too. [Cinema Blend]
Michelle Monaghan is returning to TV for the first time in a decade with True Detective. The series follows two detectives (Woody Harrelson and the suddenly ubiquitous Matthew McConaughey) whose lives intersect during a years-long hunt for a serial killer. Monaghan will play Harrelson's wife, named Maggie Hart.Cary Fukunaga (Jane Eyre) is directing all eight episodes of True Detective's first season. The idea is for the show to change the cast and story each season, similar to FX's American Horror Story. [TV Line]
There's been some effort on DC's part to consolidate their big-screen franchises into one cohesive timeline, but could we see a similar streamlining on the small screen? The CW president Mark Pedowitz hinted that the upcoming Wonder Woman-centric Amazon could just be set in the same universe as Arrow.
"I think they all could exist in the same world, but whether they do or they don't is depending on what the [Amazon] showrunner wants to do," he said. However, it'll be some time before we know for sure, since the project still has to lock down a script and a star before it can get a pilot order. "If we get the right script and the right casting, we'll go right forward to pilot."
But whatever happens with Amazon, don't expect Batman to be part of the CW DC universe. Pedowitz confirmed at the TCAs that there were no current plans for a CW series centered around the Caped Crusader. [Coming Soon]
There'll be some serious drama coming our way this summer. CBS has announced a June 24 release date for Under the Dome, a sci-fi drama based on Stephen King's novel of the same name. The series centers around a small New England town that's suddenly and mysteriously cut off from the rest of the world by an invisible dome. The first episode comes from director Niels Arden Oplev (the original Girl With the Dragon Tattoo) and writer Brian K. Vaughan (Lost). [via Shock Till You Drop]
Then, just a few days later, Showtime will kick off the eighth and possibly final season of Dexter on June 30. That puts Dexter's premiere about three months earlier than expected; the previous seven seasons have all debuted around September 30, give or take a few days. [EW]
A&E has just released five new teaser posters for its present-day Psycho prequel series Bates Motel. The images aren't too revealing, but they set an appropriately ominous tone and hint at the motifs we might see throughout the first season.
Starring Freddie Highmore and Vera Farmiga, Bates Motel premieres March 18.
Season 2 of the hit web series Mortal Kombat: Legacy is getting started in just a few weeks, and we have a new cast photo below thanks to director Kevin Tancharoen's Twitter.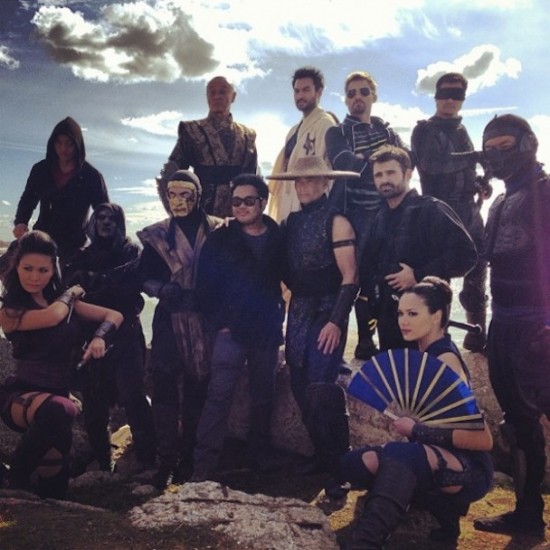 Said cast includes Harry Shum, Jr., Casper Van Dien, Brian Tee, Mark Dacascos, Ian Anthony Dale, and Cary Tagawa. Mortal Kombat: Legacy will hit Machinima sometime this year. [via Shock Till You Drop]
Showtime continues their recent tradition of releasing season premieres online with the first episodes of Californication Season 6 and Shameless Season 3. Watch below if you missed them on air last night.
[via Vulture]