Trey Parker And Matt Stone Launch Independent Production Studio, Will Develop 'Book Of Mormon' Movie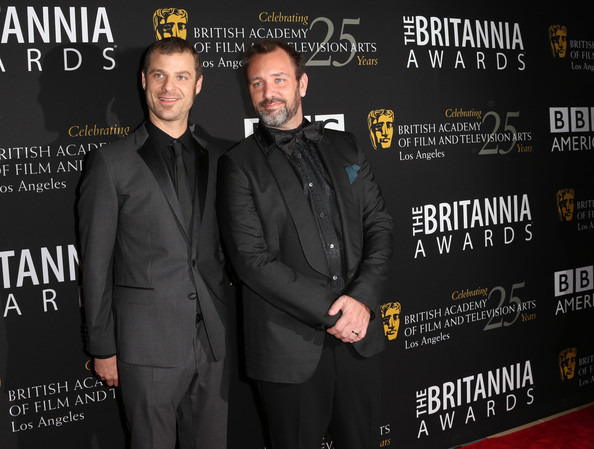 One of the great goals for many media creators is financial independence. There's no greater freedom than that obtained when you're able to call all the shots on your own work. South Park and The Book of Mormon creatures Trey Parker and Matt Stone have now taken a big step towards that freedom.
Parker and Stone are launching Important Studios, with a capitalization of about $300 million. The intent is to created television, movie, and theater projects — and one of those projects is likely to be the big-screen version of The Book of Mormon.
The New York Times reports that revenue from South Park and The Book of Mormon represents a large part of the studio's capital, but that Parker and Stone also roped in some outside funds. With two proven projects like those, that money might not have been so hard to come by. The pair joked about the reason for founding their own studio:
Having worked with several different studios over the years, we came to realize that our favorite people in the world are ourselves.
And while there's no timeline given, the NYT says one of the projects Important Studios will tackle will be the much-discussed film version of The Book of Mormon.
Stone half-compared his new company to bigger examples such as DreamWorks:
In some ways it's a stupid comparison, because they are gargantuan.We want to be a smaller, more humble version of that. If DreamWorks is Walmart, we are over here knitting sweaters.