Fans Recreate 'Toy Story' In Live-Action Using Stop-Motion And Puppetry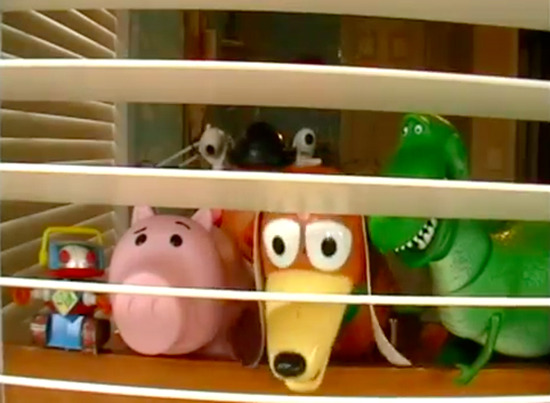 Real toys influenced the creation of Pixar's debut feature, Toy Story, which led to a marketing bonanza of additional toys based on the characters in the movie. Now a couple of young guys have used those toys to create a live-action stop-motion remake of Toy Story, and the result is pretty endearing.
The Live Action Toy Story Project is the latest example of fans recreating their favorite movie property, but the unique nature of this one sets it apart slightly. For one, the fact that the main characters are all inanimate objects means that this remake can use the audio for the original film. That inks this recreation more closely to the original than most fan remakes. And the stop-motion and puppetry used to create most of the film is clearly the work of people new to the craft, but pretty charming because of the basic tricks used to make the scenes work.
Watch the full-length Toy Story remake below.
The project's Facebook page says,
The Live Action Pixar Toy Story movie, shot-for-shot, with real people and real toys. "TS Project" started production in late June 2010 by Jonason Pauley, (then 17), and Jesse Perrotta (18).
Here are outtakes from the shoot: