'The Call' Trailer: Halle Berry Tries To Rescue Abigail Breslin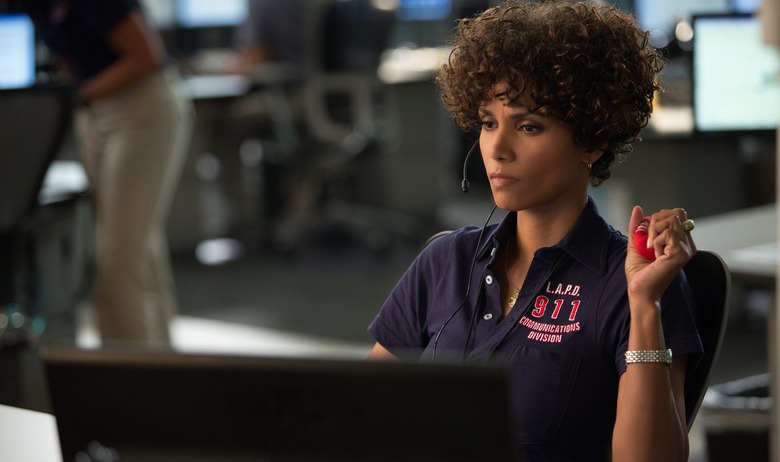 A good chunk of Hollywood will spend the next several weeks praying to the Oscar gods, but as prestigious as the award is, it's important to remember that it's hardly a guarantee of smooth sailing. Halle Berry is living proof of that. Since picking up her statuette in 2002, she's starred in a few decent films and a whole lot of bad ones. There's still a chance she could turn it around, but based on this first trailer it's tough to say which side of that divide The Call falls on.
Berry stars as Jordan, a 911 operator who picks up a call from a kidnapped teenager (Abigail Breslin, just about all grown up). Jordan soon realizes that the abduction has ties to an incident from her past, and that she must face her demons if the girl is to get out alive. The film was directed by Brad Anderson (The Machinist), who, come to think of it, hasn't had a solid win in a while either. Watch the trailer after the jump.
It's not the most original premise in the world, and the pretty young victim(s) and whispered phone calls look straight out of a Taken movie. Still, it has the potential to be an effective thriller if Anderson manages to build up the tension. The scene of Breslin struggling to escape the trunk looked particularly promising. I'm a little concerned that the trailer seems to give away too much, but maybe when I actually see the movie I'll find that my concerns were totally unfounded.
Berry seems to do just fine here, as does Breslin, but it's Michael Eklund that seems like he's having the most fun with his role. The bad guys so often are.
Also starring Michael Imperioli and Morris Chestnut, The Call lands in theaters March 15.