TV Trailers: 'Community' Sneak Peak, 'Game Of Thrones' Teaser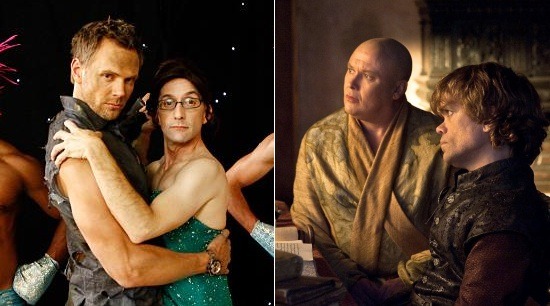 Fall is traditionally the start of the TV season, but this winter has some promising geek-friendly premieres coming up as well. We're just under a month away from the long-awaited return of Community, which is entering its fourth season. Another two-ish months after that, we'll get to enjoy the debut of Game of Thrones Season 3. A couple of new promos offer a taste of the goods to come.
Though this will be the fourth season overall, it'll be the first under new showrunners Moses Port and David Guarascio. It's too soon to tell if, or how, the series will be different under its new bosses, but at least the weird sense of humor is still intact.
The Game of Thrones video is much less revealing, in that there's actually no footage from the show whatsoever. Last year, HBO kicked off its Season 2 marketing campaign with some ominous but extremely vague teasers, and it seems to be utilizing the same strategy for Season 3. Still, I can't complain too much. It features an appearance from one of those three-eyed crows and The National's haunting rendition of "The Rains of Castamere."
I love the way those graphics turn modern urban landscapes into ghostly fantasy lands, and "The Rains of Castamere" sounds just as chilling now as it did the first time we heard it. More, perhaps, if you know what's coming up next season.
Community returns to NBC for Season 4 on February 7. Game of Thrones' third season kicks off on HBO March 31.