VIDEO: The Oscar-Nominated Visual Effects Of 'The Avengers' By Industrial Light And Magic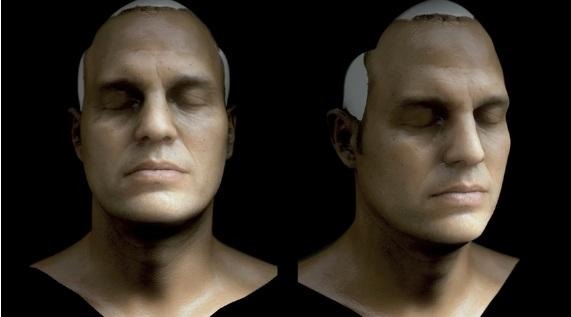 Thursday, the visual effects of the year's most successful film were nominated for an Academy Award. That film, of course, is The Avengers and the Industrial Light & Magic YouTube has now uploaded a sizzle reel of exactly why the film was given such an honor. It's a five-minute look at the work that went into made the Hulk look real, that made us believe New York was being destroyed, that a aircraft carrier could fly, and that Mark Ruffalo could ever be considered anything but a good guy. Check it out below.
Thanks to the ILM YouTube for this embed. I posted a link to this in Thursday's Superhero Bits but now we've got it in full.
Here's the YouTube description:
We are proud to present this video which showcases some of ILM's Oscar nominated effects work for the 2012 hit film, "Marvel's The Avengers". This reel represents a small fraction of the work created by over 200 ILM artists, scientists, and engineers backed up by a world class production team.
The stop motion animations which open and close the reel were done the old fashioned way – by hand, one frame at a time. They were crafted by ILM's stop motion guru, Erik Dillinger specifically for this reel.
Up against The Avengers for Best Visual Effects are The Hobbit: An Unexpected Journey, Life of Pi, Snow White and the Huntsman and Prometheus. Tough competition to be sure. Do you think The Avengers will take the gold?
Also – don't forget the video ILM put up about the long take from the finale of the film.