The Giants Are Revealed In Five New Posters For 'Jack The Giant Slayer'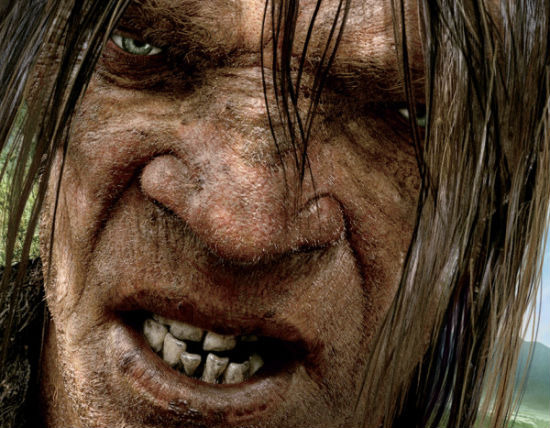 Bryan Singer's Jack the Giant Slayer has been done for so long, the director is already hard at work on pre-production on his next film. Something with "X" in the title. But while the fairy tale film, a heroic spin on Jack and the Beanstalk, has had release date shifts and its title changed, it will finally hit the big screen on March 1 with human stars Nicholas Hoult, Eleanor Tomlinson, Stanley Tucci, Ian McShane, Bill Nighy and Ewan McGregor.
As fellow humans, we pretty much know what those people look like. We aren't going to go see Jack the Giant Slayer for Jack. We want to see giants, and those giants have now been given the spotlight in a brand new series of posters. That's a glimpse above, check out the full set below.
The posters were revealed on the WBPictures Twitter.
"Jack the Giant Slayer" tells the story of an ancient war that is reignited when a young farmhand unwittingly opens a gateway between our world and a fearsome race of giants. Unleashed on the Earth for the first time in centuries, the giants strive to reclaim the land they once lost, forcing the young man, Jack (Nicholas Hoult) into the battle of his life to stop them. Fighting for a kingdom, its people, and the love of a brave princess, he comes face to face with the unstoppable warriors he thought only existed in legend–and gets the chance to become a legend himself.